Announcement Coming Soon
Published on 20 October 2021 by Denis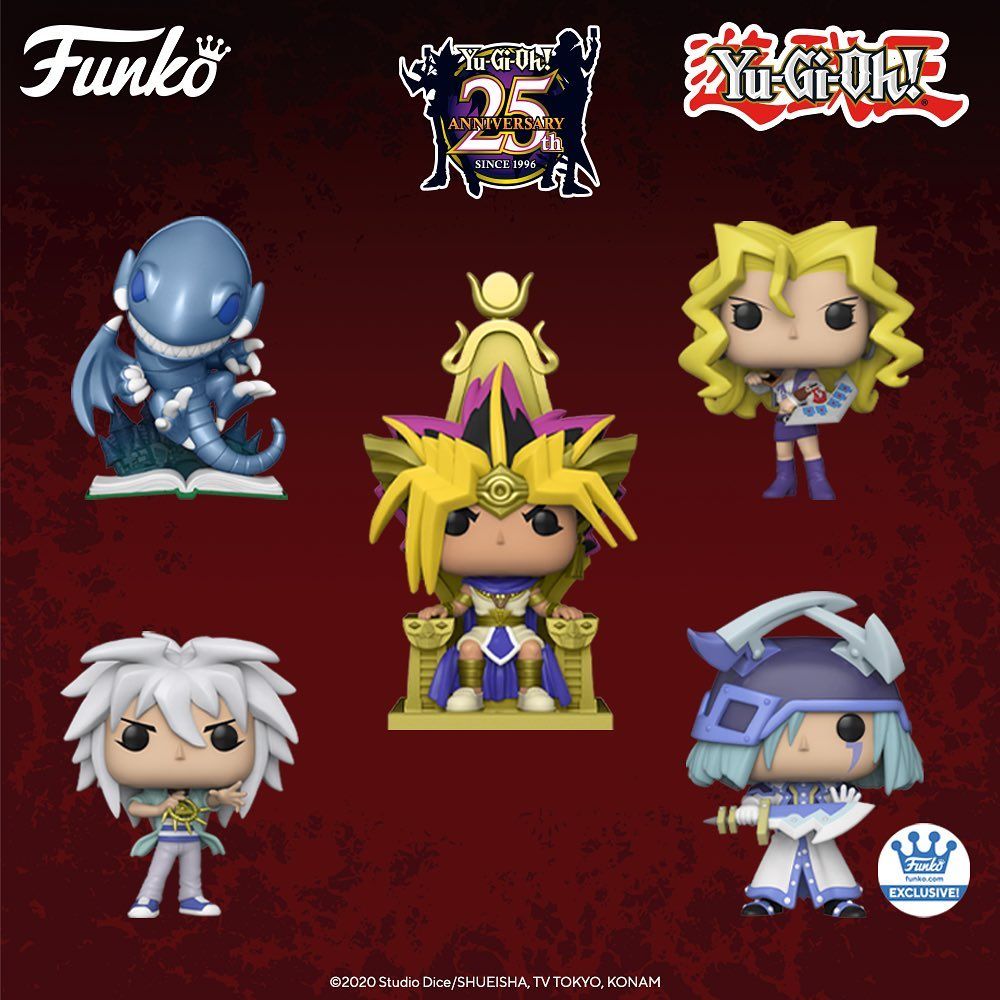 8 new Funko POP for the 25th anniversary of Yu-Gi-Oh!
Funko is celebrating the 25th anniversary of the Yu-Gi-Oh! franchise by unveiling 8 new POP figures featuring the characters. If the Yu-Gi-Oh! POP collection already offered nearly twenty figures, the last ones were released in 2017...
Fans can rest assured that this new announcement offers some nice surprises with something to dust off their Yu-Gi-Oh! If the success is there, we could even expect new announcements as the franchise remains popular. Indeed, Yu-Gi-Oh!, originally a manga, has been adapted into a board game, but also into an anime, making it even more popular.
Between magic, Egyptian mythology and epic battles, Yu-Gi-Oh! makes us follow the adventures of the young Yugi Muto as he managed to complete an Egyptian artifact (the millennium puzzle) and to inherit the ancient spirit of the Pharaoh.
With this announcement, we discover some very nice Yu-Gi-Oh POP figures, starting with the characters Pharaoh Atem (in Metallic version), Mai Valentine, Yami Bakura or the Silent Spadassin.
Finally, Funko has put a lot of effort on the POP of the creatures in Yu Gi Oh with 4 dragons: the Blue-Eyes Toon Dragon (Metallic version), the Stardust Dragon (Metallic & Supersized version), the Blue-Eyes Ultimate Dragon (Metallic & Supersized version) and finally the POP of the Wing Dragon of Ra (Metallic & Supersized version).
Franchises related to this news 💖
POP related to this news 🧙‍♂️