Announcement Coming Soon
Published on 06 December 2021 by William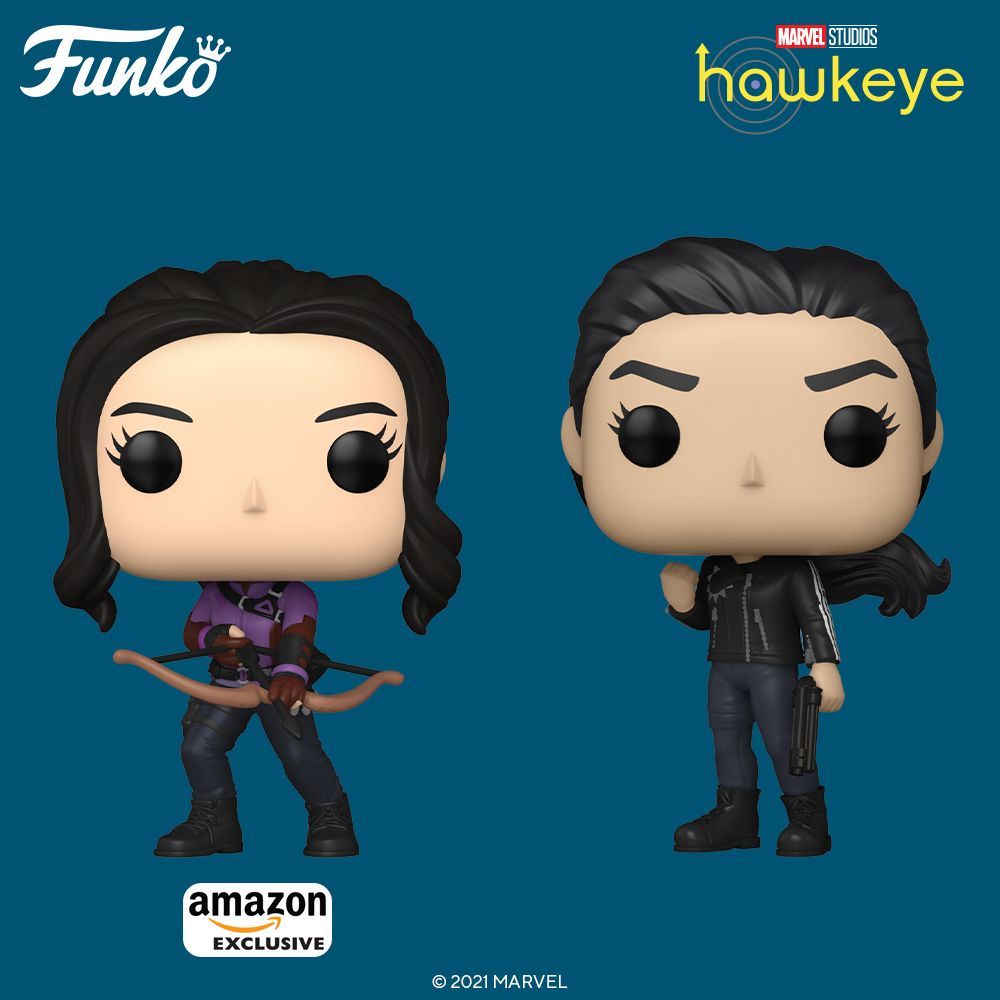 Two new POPs for the Hawkeye series
With each release of a new episode of Hawkeye, Funko continues the announcements and new POP. This time, there are two POPs featuring two characters including the brand new Echo (Maya Lopez) that we had seen in the second episode and better discovered in the 3rd.
The first POP is a new POP figure of Kate Bishop. It is an Amazon exclusive where we find the young woman in her superhero outfit, holding firmly her bow, ready to shoot an arrow in its target!
The second POP is that of Maya Lopez alias Echo. We learn that Maya's father was a criminal and was killed by Ronin (Clint Barton). Raised by an associate of her father, who seems to be the one designated by her uncle in the series, she makes her first steps as an antagonist in the series but we should learn more in the next episodes... The POP of Maya Lopez presents her dressed in leather and holding a gun in her hand, under the features of the actress Alaqua Cox.
Franchises related to this news 💖