Announcement Coming Soon
Published on 11 May 2022 by Lola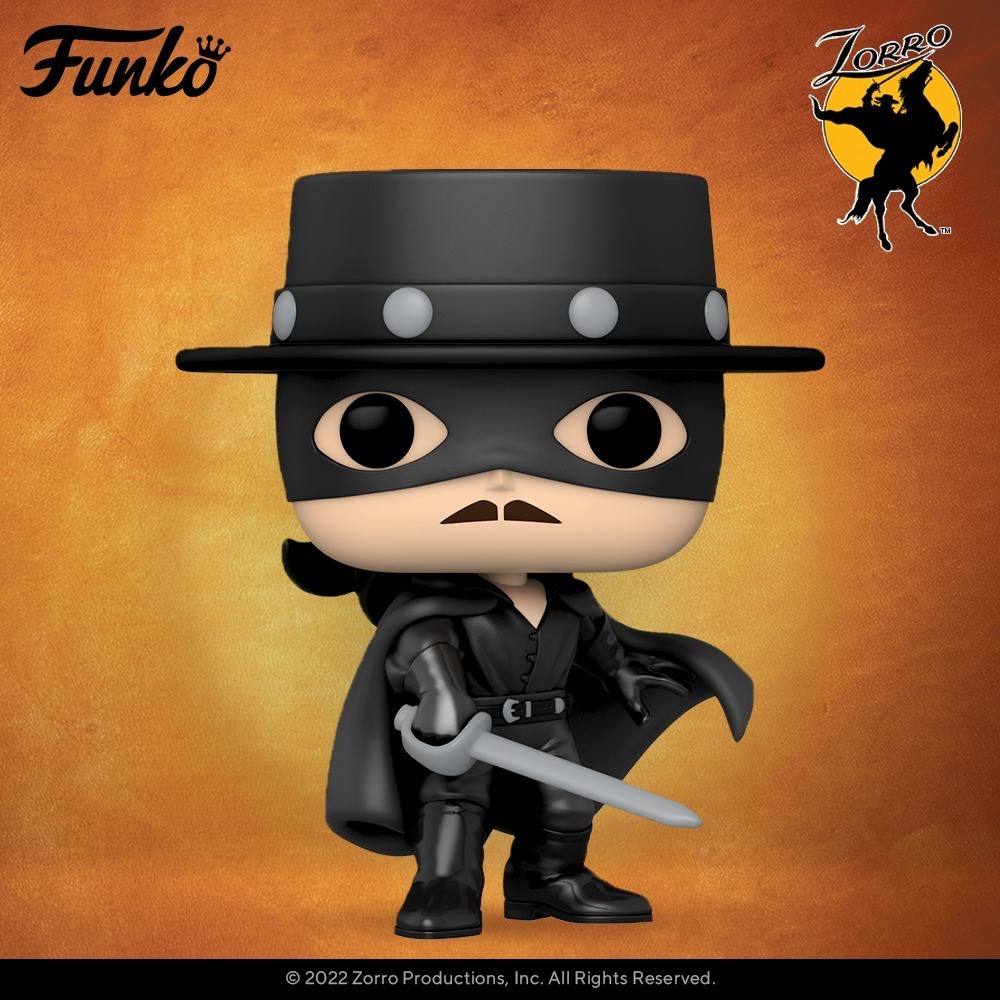 The very first POP of the masked vigilante Zorro
His name, he signs it at the point of his sword, with a Zzzz which means Zorro! Zooorrrooo!
Funko celebrates the 65th anniversary of the masked rider with the first ever POP figure of the hero. The Zorro figure is just perfectly true to the horseman, in his all-black costume, with his studded hat, his mask concealing his face and of course his sword in hand as we can easily imagine him ready to write a Z by cutting the fabric of his opponent.
Whether it's saving a young woman in distress, restoring an injustice or putting a stop to the plans of corrupt politicians, Zorro always defends the good cause at the risk of his life. The man whose real identity is known only to his faithful mute squire leads a double life: that of a wealthy gentleman who rubs shoulders with the right people on the one hand, and that of a shadowy vigilante on the other.
It seems that this POP is the only figure from the Zorro series, but if the success is there we. E despairs of seeing new POPs with for example sergeant Garcia, a figure of Don Diego de la Vega (Zorro without his mask) or Bernardo, and why not even a POP Rides of Zorro riding his mount Tornado?
Franchises related to this news 💖
POP related to this news 🧙‍♂️