All the Zorro POP figures
🔎 Filter POP by character:
The latest FUNKO news related to POP Zorro 📢
11 May 2022
Announcement Coming Soon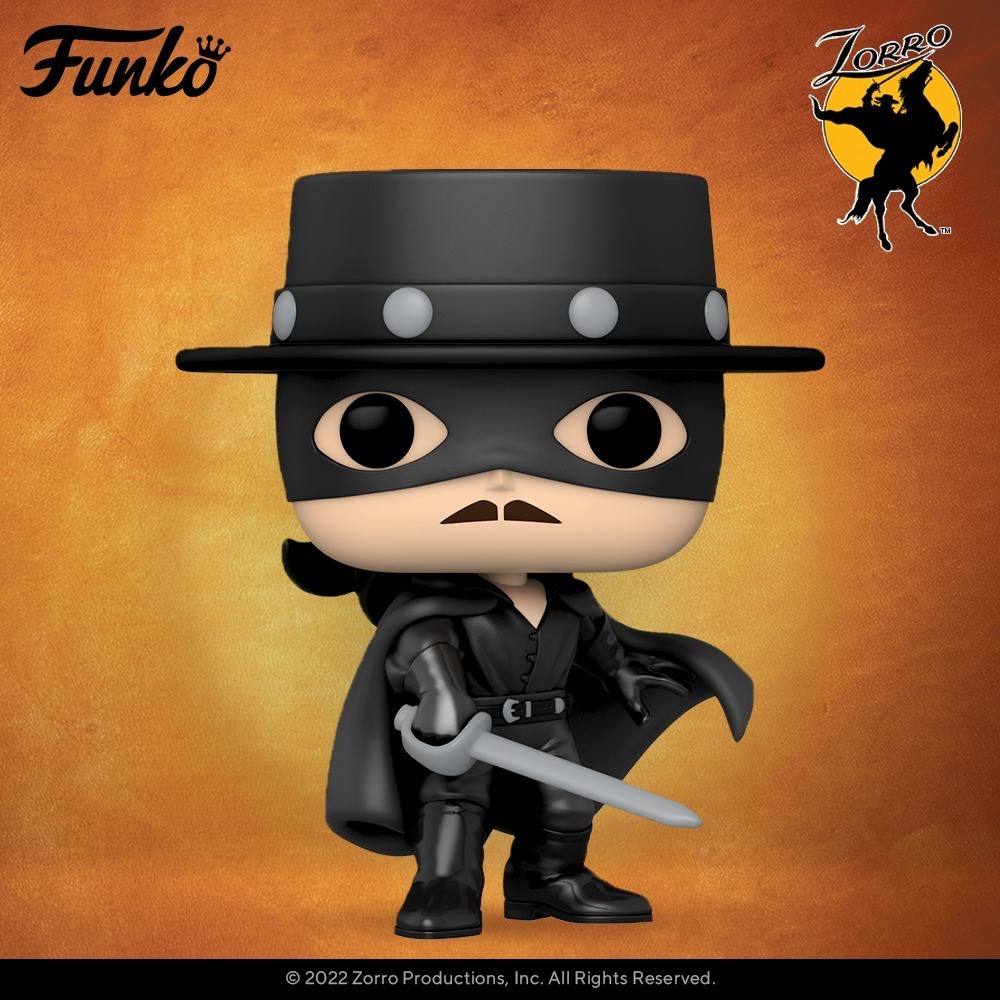 His name, he signs it at the point of his sword, with a Zzzz which means Zorro! Zooorrrooo!Funko celebrates the 65th anniversary of the masked rider with the first ever POP figure of the hero. The Zorro figure is just perfectly true to the horseman, in his all-black costume, with his studded hat, his mask concealing his face and of course his sword in hand as we can easily imagine him ready to write a Z by cutting the fabric of his opponent.Whether it's saving a young woman in distress, restorin...