Announcement Coming Soon
Published on 02 December 2021 by Denis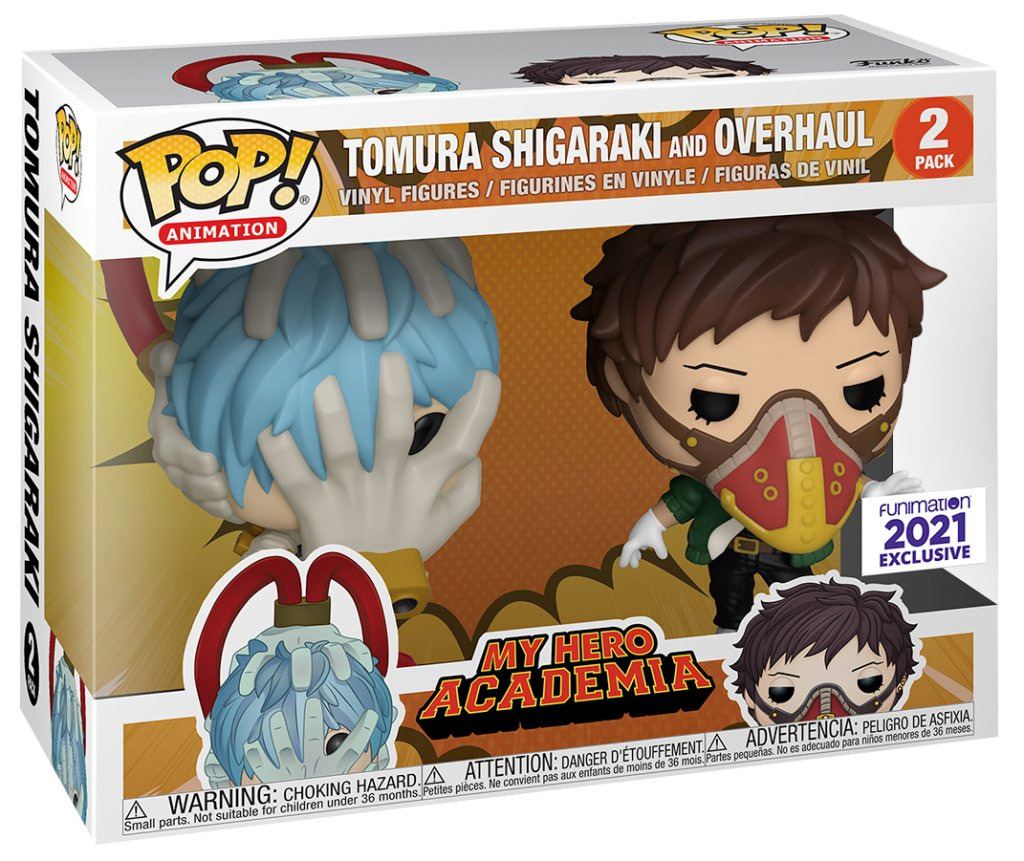 The MHA duo pack of Tomura Shigaraki and Overhaul
With (already) 78 POPs featuring the characters of My Hero Academia, Funko continues to bet on this franchise by unveiling a new POP from the manga / anime with a duo pack of Tomura Shigaraki and Overhaul.
It is a pack of "bad guys" that we discover with these POP of Tomura Shigaraki and Kai Chisaki in Overhaul. Tomura Shigaraki (aka Tenko Shimura) is the main antagonist in My Hero Academia whose goal is to destroy All Might. On his side, Overhaul (Kai Chisaki) is the head of a Yakuza group and will become the main antagonist in one of the arcs of the series, the darkest arc by the way...
The POPs are perfectly faithful to the two characters. We discover Tenko in his form of villain in Tomura Shigaraki with the numerous hands on his body including "Father" which covers almost entirely his face as well as the imposing red rope which connects the hands... On his side Overhaul is represented with his red and yellow mask on his face, he wears his black pants, his green jacket, his grey tie and of course the two surgical gloves which he constantly puts on his hands.
Franchises related to this news 💖