Announcement Coming Soon
Published on 05 December 2021 by Denis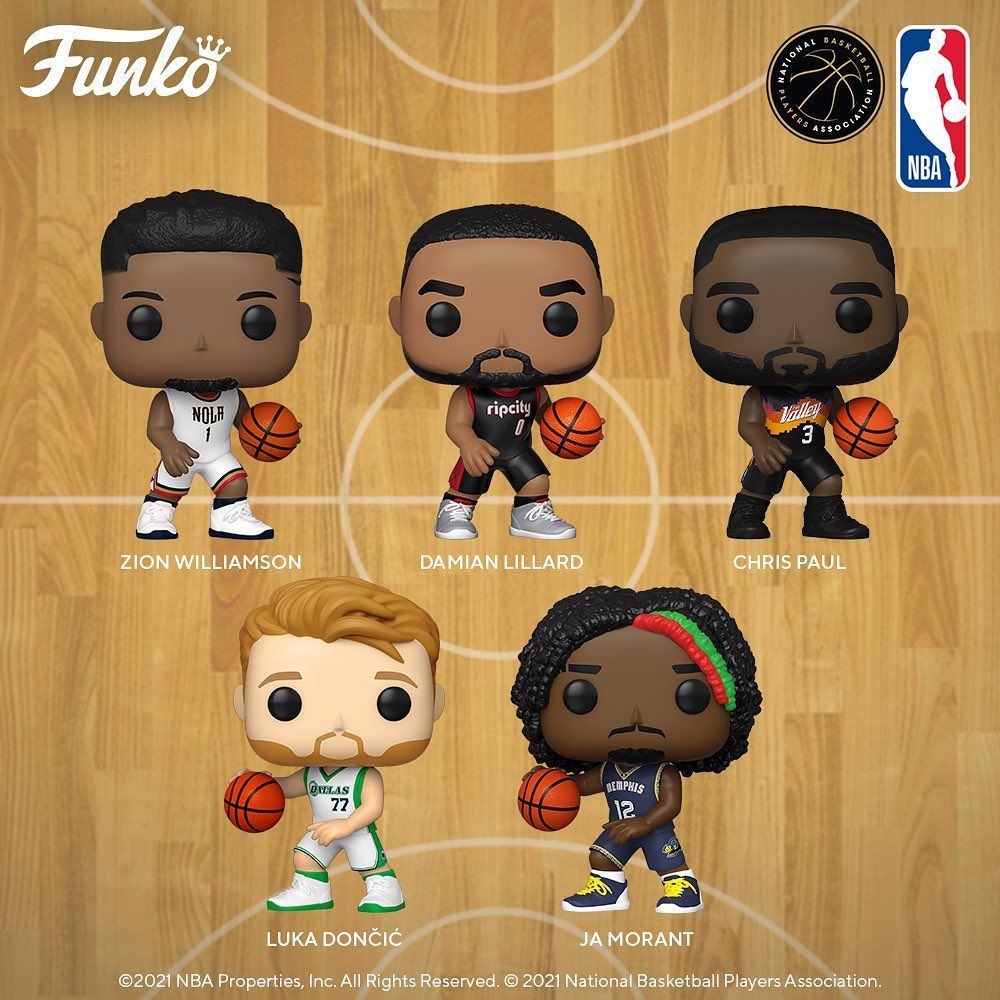 NBA Funko POP's flood
NBA players POPs have just been announced by Funko, who has released no less than nine new basketball players POP figures. As usual for the NBA POPs, we find the players in their teams' outfits, ball in hand and sometimes in full dribble action!
For this announcement, Funko offers players who already had one or more POP figures but we discover them in new outfits. This is notably the case of :
LeBron James that we discover in his purple outfit of the Lakers (note that this POP is identical to the Supersized 10'' version unveiled by Funko last July);
Luka Doncic in the white and green colors of Dallas (which celebrates for the occasion its third POP) ;Ja Morant in the Memphis Grizzlies outfit proudly displaying his green and red dreads;Zion Williamson in the New Orleans Pelicans outfit;Damian Lillard in the black and red outfit of Portland;Chris Paul who celebrates his third POP (with the jerseys of 3 different teams) since we discover him under the colors of the Phoenix Suns;James Harden also celebrates his third POP and his first in the blue jersey of the Brooklyn Nets, of course always represented with his imposing beard;Kevin Durant, James Harden's teammate with the Nets, is awarded his fifth POP - this one with the blue jersey of Brooklyn;Finally, Russell Westbrook is presented in the purple Lakers outfit (for the third POP with his image).
Franchises related to this news 💖
POP related to this news 🧙‍♂️