Announcement Coming Soon Event
Published on 22 February 2022 by Denis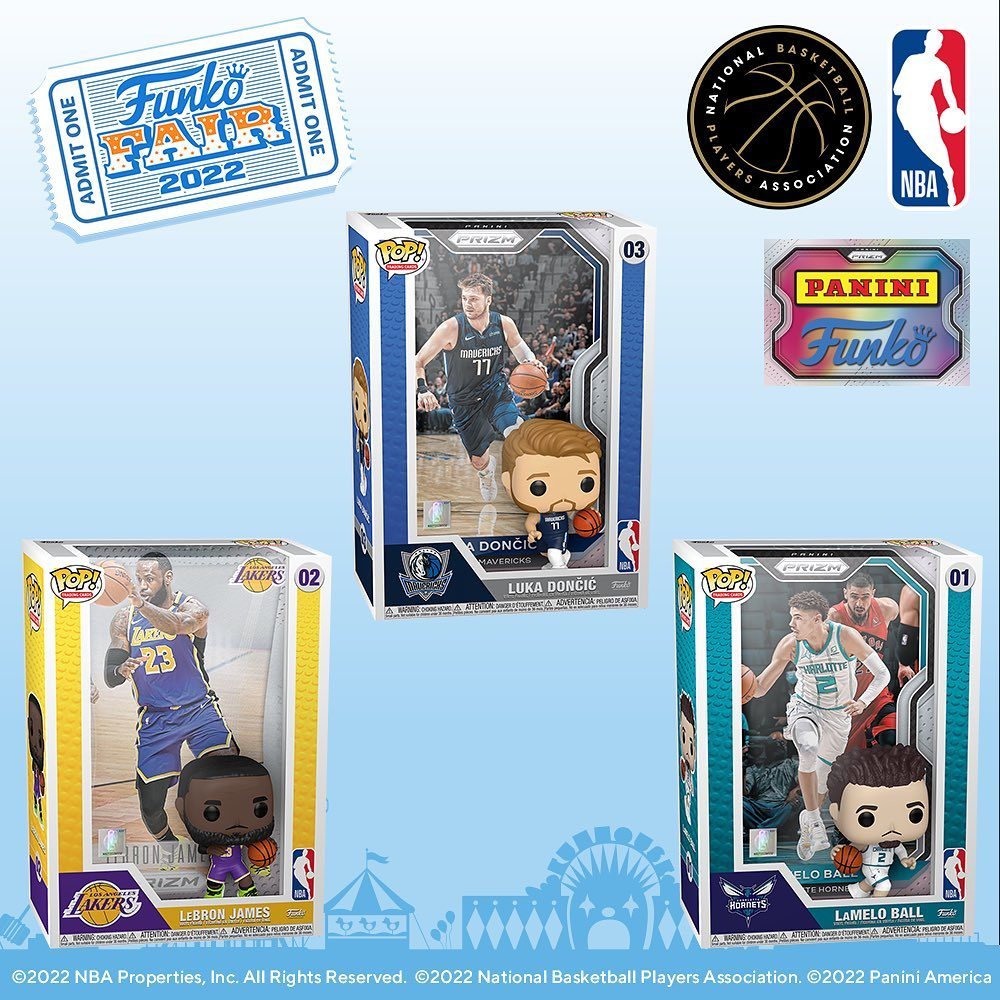 Funko unveils NBA trading card POPs
Basketball and NBA fans are really spoiled by Funko during the Funko Fair 2022 since here is the second new line of POPs featuring the players. Indeed, just after revealing the (exceptional) SLAM magazine cover figures, here are the POPs in the style of trading cards.
For this announcement, Funko has unveiled a total of x player POP Trading Cards. All are declined in two variants depending on whether the card is a gold border or not. There are figures of LaMelo Ball (#01), LeBron James (#02), Luka Doncic (#03), Stephen Curry (#04), Zion Williamson (#05) and Giannis Antetokounmpo (#06).
I honestly love this announcement. Maybe because I think it brings together everything you want when you are a Funko POP! fan:
1) we are collectors at heart, and those who are old enough will remember that it all started with the players' trading cards... (for the youngest, it's a bit the ancestors of Pokémon cards)
2) it's in the era of time, reminding a bit the spirit of NFT but in "physical" version (by the way, Funko has launched its digital POPs in case you missed the info...). Funko has also added variations depending on whether the cards are gold or not, keeping all the charm of the rarity of the pieces.
3) it's a good way to dust off the sportsmen POP collections by presenting them under a new angle. Of course we discover POPs with NBA players, wearing the jersey of their team and presented ball in hand BUT the representation of the trading card gives a stronger effect, testifying that the replica is the faithful representation of the reality.
4) Last but not least, I love the "scenery" added by the key in the background with the representation of the trading card.
You will have understood, for me, the NBA trading card POPs are a real success. Especially since I feel that the set will be well supplied...
Franchises related to this news 💖
POP related to this news 🧙‍♂️
🗯 News, deals, tips, coming soon,... Don't miss anything and join the community of Funko POP! fans