Announcement Coming Soon Event
Published on 22 February 2022 by Denis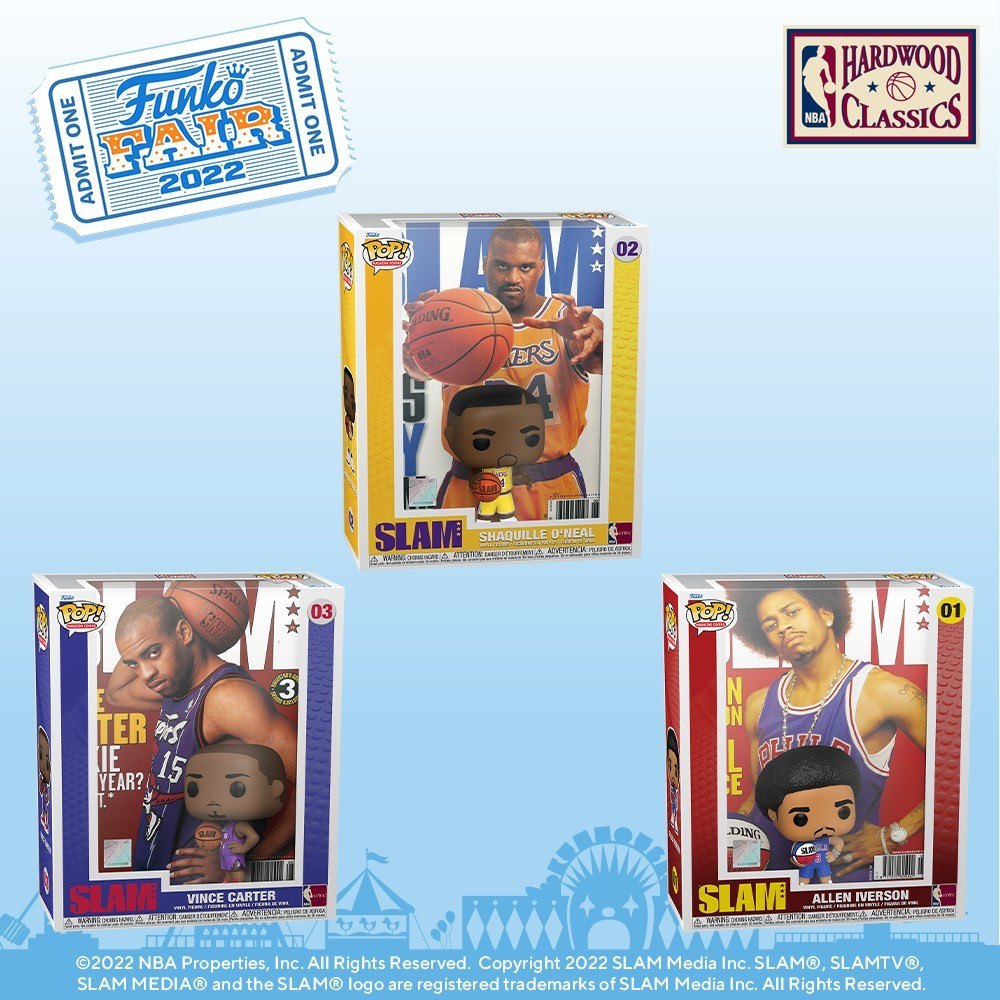 Funko unveils NBA POPs from SLAM magazine
Huge announcement for basketball fans as Funko has just unveiled a brand new line of action figures featuring NBA stars. Like the POP Albums, Movie Posters or Video Games featuring album covers, movie posters or video game visuals, Funko has chosen the covers of the famous SLAM magazine for these new figures.
SLAM is a reference media in the world of basketball, which since the 90s, highlights the rising stars of the NBA and has helped popularize basketball in pop culture was created by Denis Page with the ambition to cover the news of basketball and the best players.
What also contributed to the success of SLAM magazine was its front pages. The covers featuring the best NBA players proudly wearing their jerseys and posing in model-like attitudes! So it's with pleasure that we discover how Funko has decided to turn the magazine's covers into POP figures.
For the launch of this new POP line, unveiled at the Funko Fair 2022, here are the first three SLAM magazine covers (and the first three players): SLAM Magazine POP of Allen Iverson (#01), Shaquille O'Neal (#02) and Dwayne Wade (#03).
As for the POP Albums, these POPs are made of the player's figurine, replicating as well as possible the pose he has on the cover, and of a poster in the background which is the cover of the magazine. The result is amazing, and NBA fans will certainly throw themselves on these collectibles...
Franchises related to this news 💖