Announcement Coming Soon Event
Published on 22 May 2020 by Juliette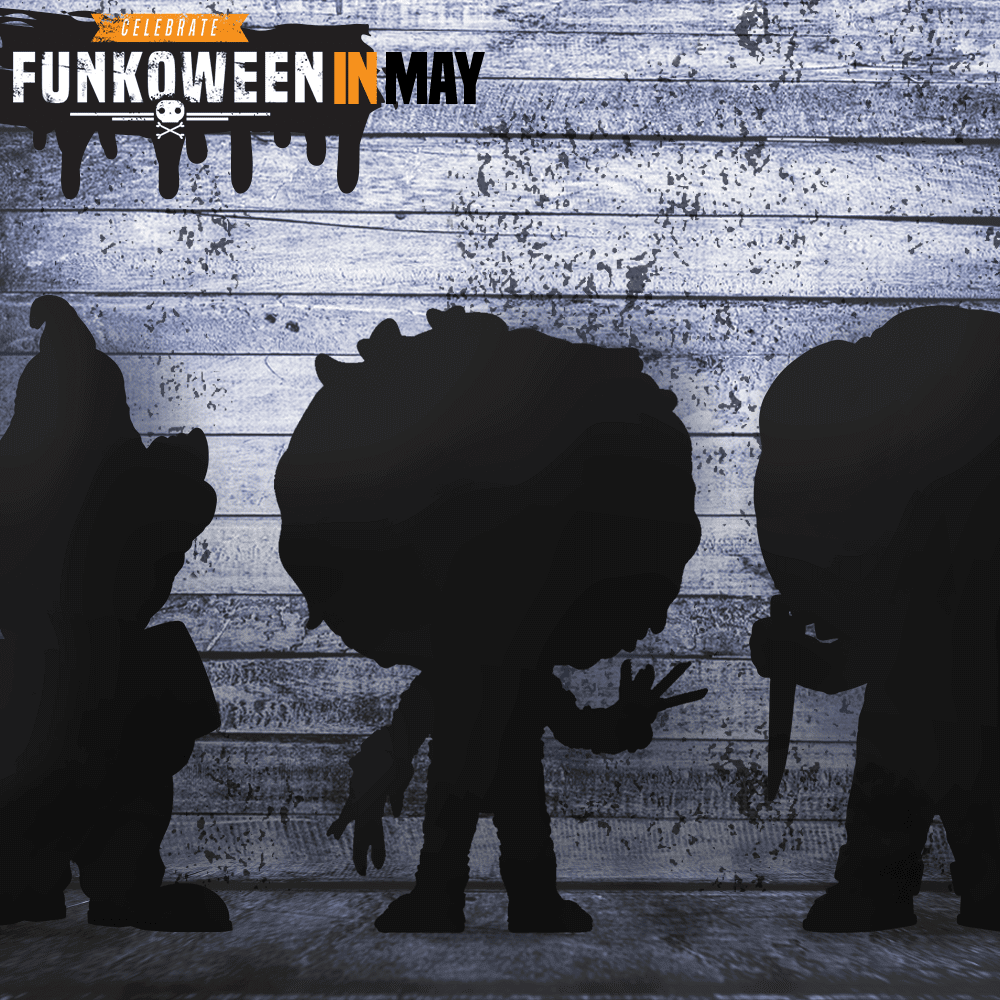 Funko celebrates Halloween in May with Funkoween
From the 18th to the 22nd of May, Funko celebrates its Funkoween: POP figurines declined on the Halloween theme, in short : scary POP! The announcements are numerous and concern different lines and licences, which will delight a lot of fans... Back on all the announcements.
Many horror movies (It, Friday the 13th, Killer Clowns, Child's Play,...) have their scariest characters in Halloween POP!, but this year also has some nice surprises with for example a collection of figures from the genius Tim Burton with POP of Edward Scissorhands and figurines from his animated movie The Corpse Bride, and finally some very nice novelties in Disney POP!
All the figurines revealed during the Funkoween 2020 :
Buddi's 10'' POP (25cm) in Child's Play 2 The Doll of Evil, holding his bloody knife;
3 clowns from Killer Klowns;
5 action figures of the Zombieland characters (including a chase version by Bill Muray);
4 POP! of the characters (Nancy, Bonnie, Rochelle and Sarah) from the 90's film The Craft ;
6 action figures from Burton's masterpiece Edward Scissorhands (5 of them featuring Edward!) ;
3 POP! of the monsters (The Creep, Scarecrow and Genie) from The Creepshow ;
A wave of Minions dressed for Halloween as mummies, Dracula, Frankenstein, etc. ;
Victor and Emily couple from the animated film The Corpse Bride ;
A tsunami of new Marvel figurines as Marvel Zombies including Hulk, Deadpool, Wolwerine Mysterio, and more. Note: this collection includes Glow in the dark ;
2 superb POP! Disney of Mickey as Dracula and Minnie as a witch on her flying broom ;
A flood of new Disney POP! featuring the attraction of the Haunted Mansion at Disney parks (including two POP Chases);
11 POP! from Disney's The Nightmare before Christmas, including several Chase, one SuperSized and Glow in the Dark POPs ;
3 POP figures of the 3 Sanderson sisters from the movie Hocus Pocus;
2 superb figurines of mythical characters: Frankenstein (in Glow in the Dark) and the invisible man ;
One new POP of the king of horror Stephen King represented holding a red balloon in one hand and an openned book in the other one.
Funko also unveiled an advent calendar with 13 boxes and collectible mini POP! from It, the Exorcist, Friday the 13th and many other horror movies…
Franchises related to this news 💖
🗯 News, deals, tips, coming soon,... Don't miss anything and join the community of Funko POP! fans