Announcement Coming Soon
Published on 17 September 2022 by Denis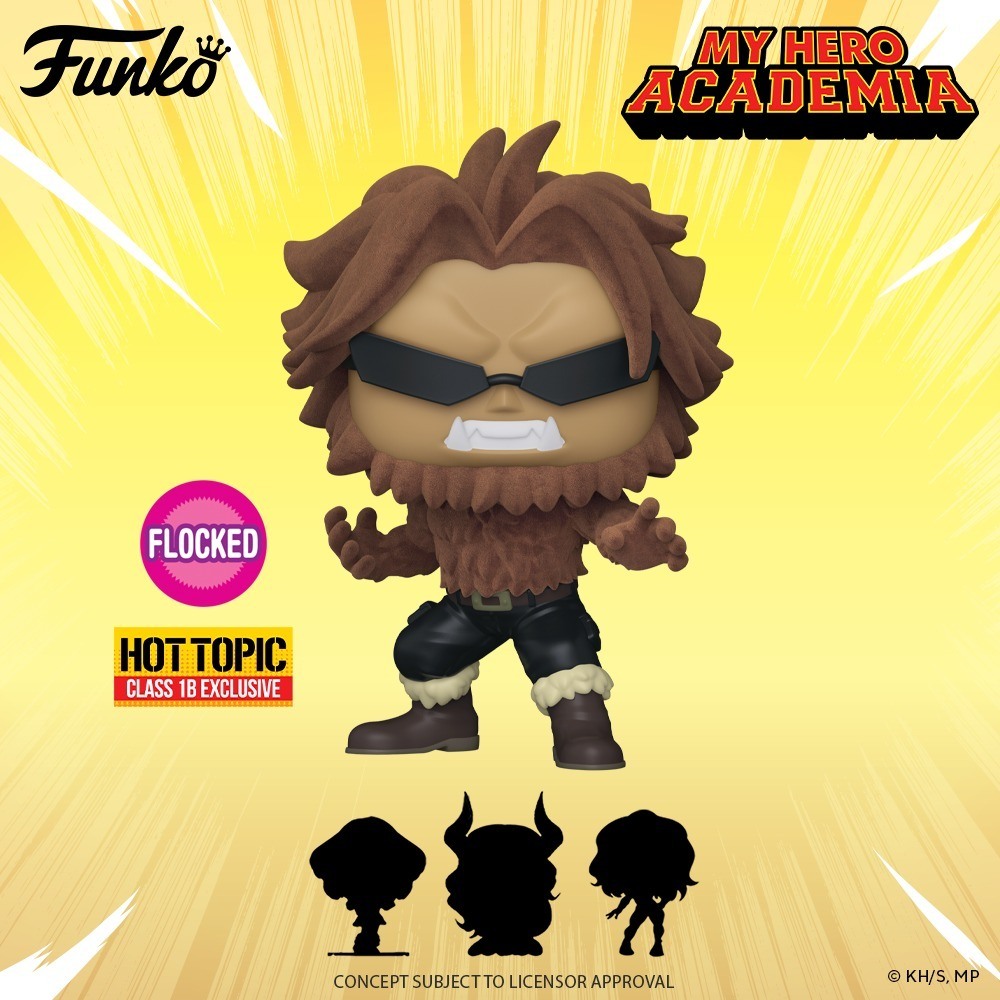 Jurota Shishida's POP joins MHA's 1-B class
Funko continues the back-to-school season with My Hero Academia class 1B by unveiling a new student and not just any student, but Jurota Shishida, represented in his bestial form on the POP!
Student of second B of Yuei High School, Jurota Shishida is a young boy with a bestial appearance. Indeed, he has the ability to transform into a ferocious beast, a perfect power to oppose enemies: strength, speed or the ability to sniff enemies.
Continuing the set of MHA's Class 1B, Funko hits hard with a POP that is very faithful to this character that is particularly popular in the series. The POP is beautiful and Funko has of course opted for a flocked effect on Jurota's fur! We find his bestial look, with his hairy chest, his long mane of hair and his sharp fangs. As in the series, Jurota wears small rectangular sunglasses completely black that hide his eyes.
Jurota Shishida's POP will directly join those of the other students, alongside Neito, Itsuka, Tetsutestu, Ibara or Kinoko.
Franchises related to this news 💖