Announcement Coming Soon
Published on 16 April 2023 by Denis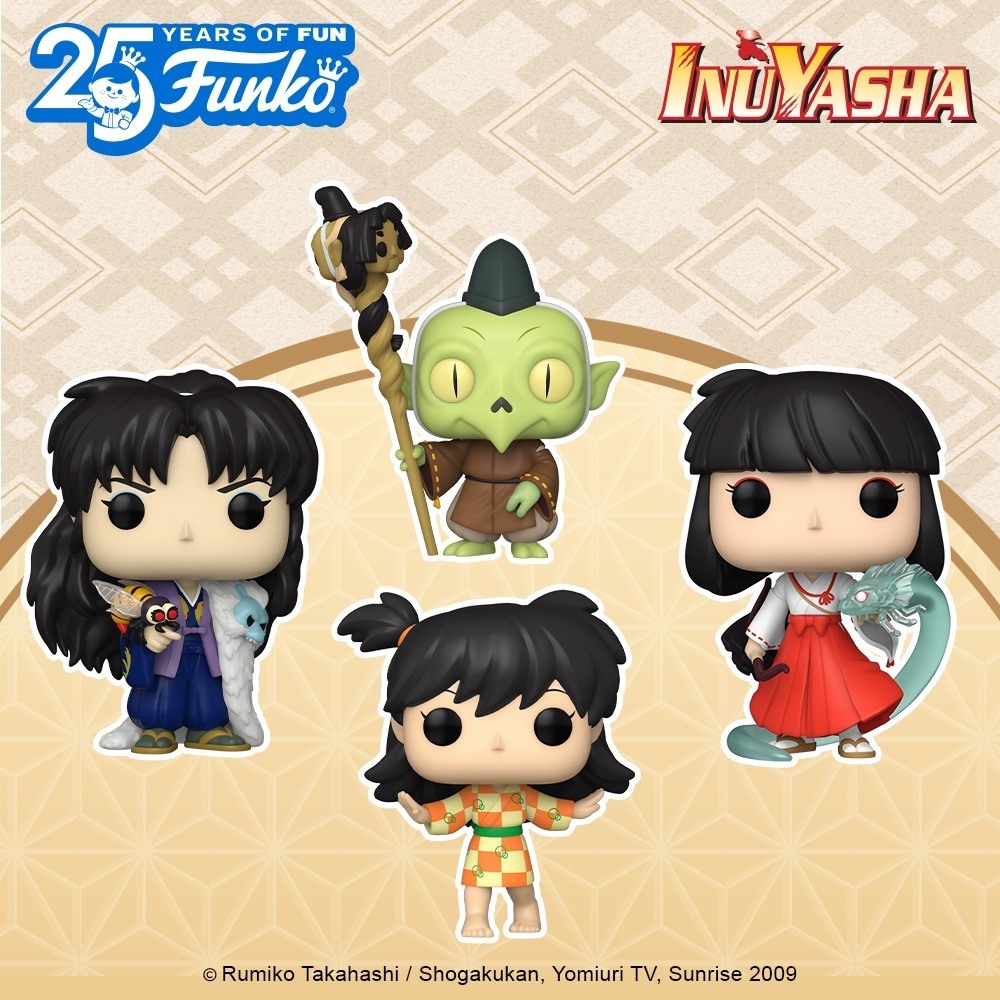 9 new POPs for InuYasha
Funko brings us back to the universe of Inu-Yasha with 7 new POPs from the anime including new characters for the greatest pleasure of the fans. Back on this announcement of POP Animation.
Adapted from the eponymous manga, the anime InuYasha was aired in the early 2000s and has a total of 167 episodes in which we can follow the adventures of a very endearing pair in a feudal Japan: that of the young Kagome and the half-demon InuYasha. The two of them are searching for the fragments of a legendary jewel and will live incredible adventures along the way but also meet many friends. Without forgetting, in the center of the story the potential romance between the two main protagonists and the eternal question of the fans who wonder when their relationship will evolve into a love relationship...
InuYasha brings to life a lush and vibrant world where the boundaries between humans and demons are blurred. With its rich colors and fluid action sequences, we literally dive into the heart of the action. Not to mention a special mention for the hauntingly beautiful soundtrack that perfectly captures the essence of the series!
Fans can look forward to completing their Inu-Yasha POP collection with 9 new POP figures (bringing the total to 17 POP figures in the complete set), especially since Funko is spoiling us with variants and Chase versions! Among the new characters available are POPs of Rin, Jaken, Kikyo, Naraku and Sango, as well as Kirara who returns a POP with Shippo (available in classic and Chase flocked).
Franchises related to this news 💖
POP related to this news 🧙‍♂️
🗯 News, deals, tips, coming soon,... Don't miss anything and join the community of Funko POP! fans