Announcement Coming Soon Event
Published on 09 September 2021 by Seb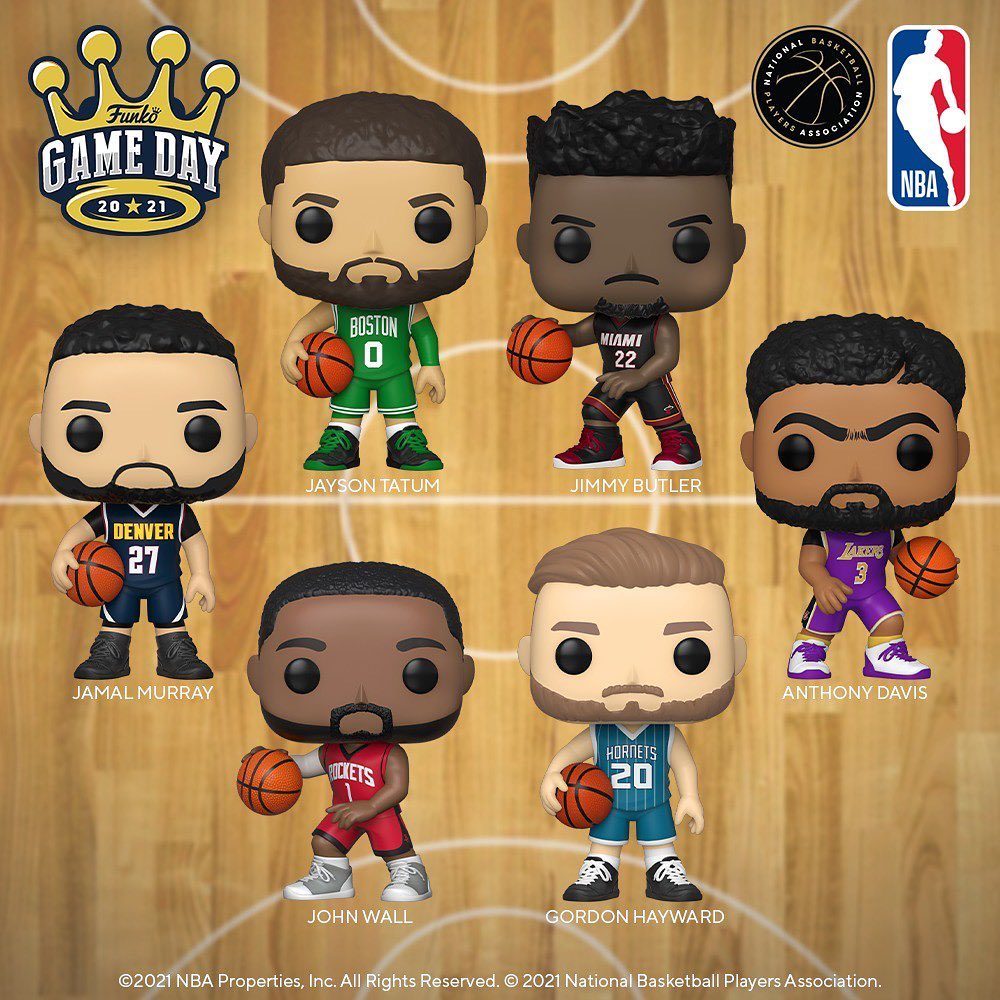 6 NBA players in POP
It's one of the most popular POP collection and it counts more than hundred players: the NBA POP set. On the occasion of the Funko Game Day 2021, Funko couldn't do without it and reveals the figures of 6 new players. There will be something for all fans since the 6 players are from different teams!
Among the figures unveiled today, we find: Jimmy Butler (Heat) who celebrates his second POP but this time in full dribble, Anthony Davis who is popified for the 3rd time with for the occasion with the purple jersey of the Lakers, as well as Gordon Hayward (Hornets) with 3 POPs also and finally John Wall (Rockets) who celebrates his second POP. The other players inaugurate their first POP figure: Jayson Tatum of the Celtics and Jamal Murray (Nuggets).
Basketball fans will be happy to know that some of these players had POPs that were relatively old and therefore harder to find. Now they have "new generation" figures and will be able to stand proudly on the shelves.
Franchises related to this news 💖
POP related to this news 🧙‍♂️