Announcement Coming Soon
Published on 19 April 2022 by Seb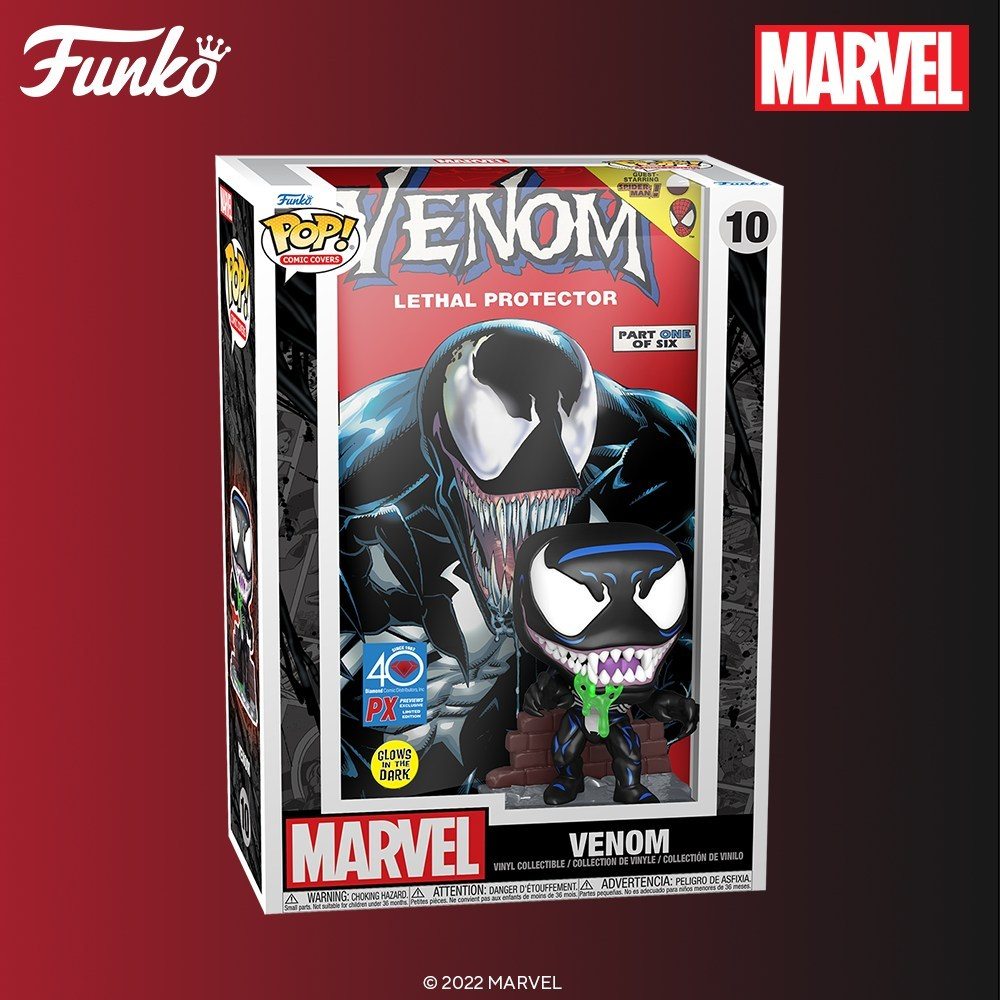 Venom arrives with his POP Comic Cover
New POP Comic Cover from the Marvel universe and more particularly from the creature Venom ! A remarkable comic cover since it is both metallic and Glow in the Dark, a very nice tribute to this character who took a growing place in the MCU.
For this POP Comic Covers of Venom, Funko goes back to the origins of the character by proposing a POP that reproduces the cover of the comic "Lethal Protector" where we could discover the journalist Eddie Broke after his "transformation" into this hungry creature...
The POP shows Venom with slimy slime coming out of his jaw. Funko has pushed the line to represent a small puddle on the ground. An important detail since it is this slime with the enigmatic color that has the shiny effect in the dark. All the rest of the POP is particularly faithful to Venom: the spider on the torso recalling his links with Spider-Man, his jaw with sharp teeth, his claws on his hands and his terrifying look!
Franchises related to this news 💖