Announcement Coming Soon
Published on 21 July 2022 by Lola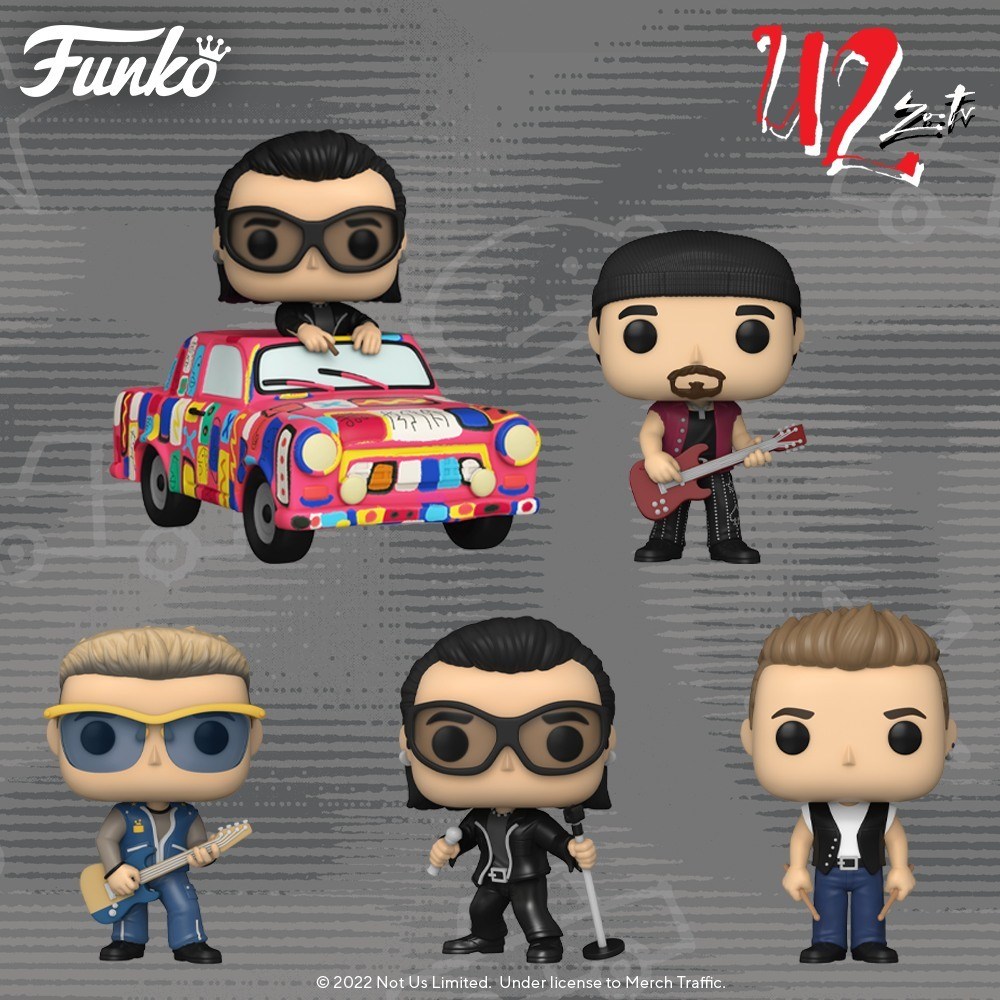 U2 Zoo TV Tour's Funko POP are here
U2 fans and rock fans in general know about the success of U2's 1992 world tour with its U2 Zoo TV tour and Funko is about to pay them an equally successful tribute with POP figures of the band from that tour.
Today's announcement: 6 POP figures of the band U2 (including a multipack with each member of the band and a POP Rides with the car of Achtung Baby). And if U2 was certainly one of the great forgotten in POP figures, it is now corrected because this set is just perfect. And maybe the fans will have more surprises soon since there are rumors about a potential U2 POP album...
For now, let's go back to the announcement of the U2 Zoo TV Tour POPs:
The POPs offered as units of Bono holding his microphone, Adam Clayton, The Edge with his guitar, Adam Clayton with his bass and Larry Mullen with his drumsticks ;
Each of the above mentioned POPs is packaged in an exceptional multipack with the four members of U2;
Finally, a POP Rides of Bono on board the car of Achtung Baby which was also part of the tour in a rather spectacular decor since it was suspended!
Franchises related to this news 💖
POP related to this news 🧙‍♂️