Announcement Coming Soon
Published on 11 May 2022 by Seb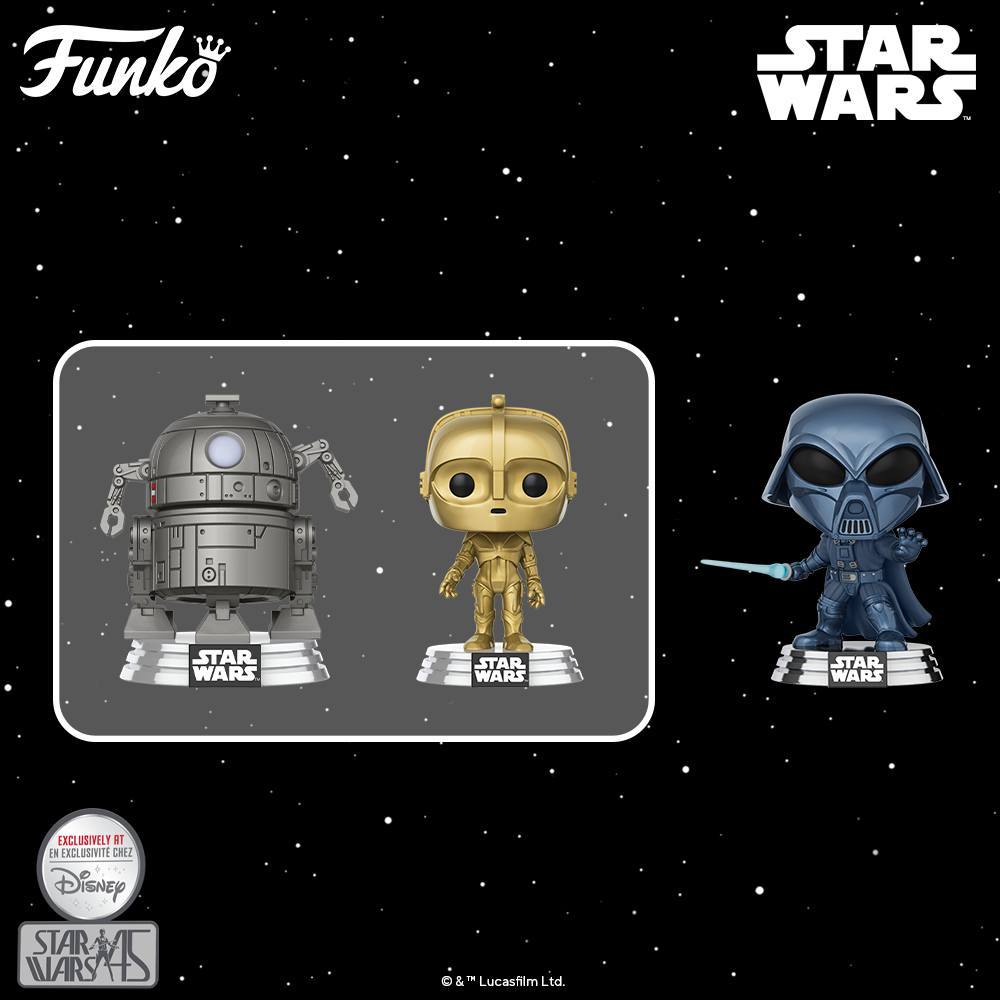 Two new Star Wars Concept Series Funko POP
We continue the Star Wars announcements with two new POPs for the Star Wars Concept Series" set whose figures are inspired by the conceptual drawings that gave birth to the characters of the Star Wars saga.
This set already included a dozen figures where Star Wars fans can find with pleasure the characters in a slightly different appearance as Yoda with a face much more marked by age and long hair, or a Chewbacca particularly thin and looking more like a bat than a bear!
For this announcement, two new POPs complete the Star Wars Concept Series collection even if there is only one new one, since the second one is a duo pack featuring the droids C-3PO and R2-D2 already available individually.
The second announcement is a POP of Darth Vader using the force, with his saber (blue for the occasion) in hand. If we recognize the character, the features and the helmet are still quite different from the final version, but the conceptual version is artistically very successful.
Franchises related to this news 💖