Announcement Coming Soon
Published on 16 September 2021 by Denis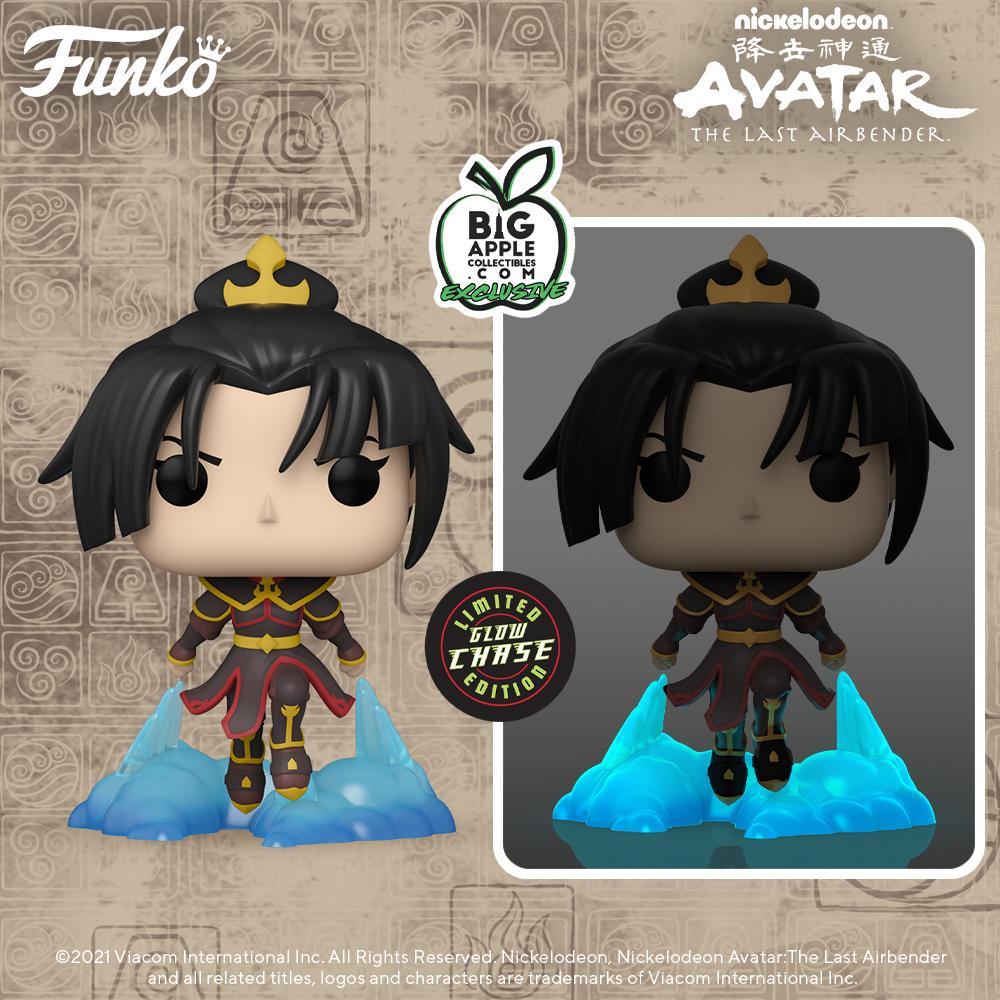 Two new POPs of Azula from Avatar the last airbender
Double announcement for Avatar, the last airbender since Funko has unveiled a new POP of Azula accompanied by its variant Chase and Glow in the Dark. If there was already a POP of this character (Azula #542), it dated from February 2019, so this release can only delight us!
Princess of the Fire Nation, she is one of the main antagonists of the second part of the series. Daughter of the powerful Fire Lord Ozai, her goal is to succeed her father at the expense of her older brother Zuko. To reach her goal, Azula will show herself cruel and merciless... As one of the elite fire users, Azula is able to control blue flames, much more powerful than red flames and this is what Funko wanted to remind in this new POP with Azula's image.
If the original version is already very successful, the Chase Glow in the Dark version highlights even more the blue flames with Azula a little more in the shade. In both versions, we find the young girl with black hair and a severe look. Her hair is tied back with her royal ornament and she wears her armor alternating black, yellow and red. The "hovering" effect above the blue flames is enough to remind us how powerful and dangerous Azula is...
Franchises related to this news 💖