Announcement Coming Soon
Published on 15 December 2021 by Seb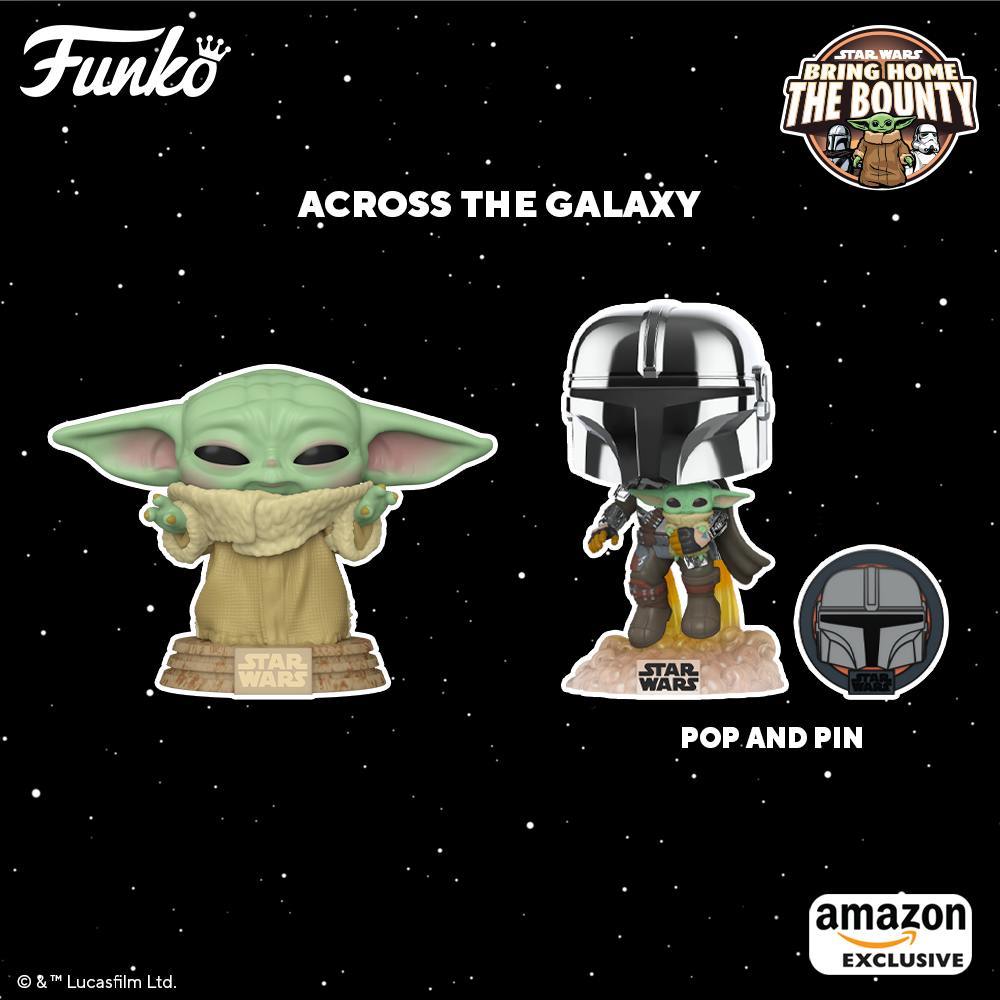 Two new POPs from the Mandalorian
As the Mandalorian season 2 is ending, Funko continues to unveil new POPs featuring the characters. For this year, Funko is doing the effective with two POPs: the first one of Grogu, the second one of the Mandalorian (wearing Grogu)!
If there is no particular surprise, it does not take away that the figures are very successful and will please fans of the series because they represent perfectly the characters. Indeed, the Child is represented while using the force, his arms being raised as we imagine that he controls the energy. Note: this is a new POP, number #477, not to be confused with Grogu's POP #485 where he is also shown manipulating the force but where he is sitting on his hut and has his eyes closed.
As for the Mandalorian POP, Funko has depicted him taking off and holding the Child in his hand and we can imagine him heading to the planet Tython to give Grogu to Luke Skywalker.
With these two new Mandalorian POP figures, the total collection now reaches 72 POPs, enough to fill the shelves of Star Wars fans, and more specifically of the Mandalorian.
Franchises related to this news 💖