Announcement Coming Soon
Published on 20 December 2021 by William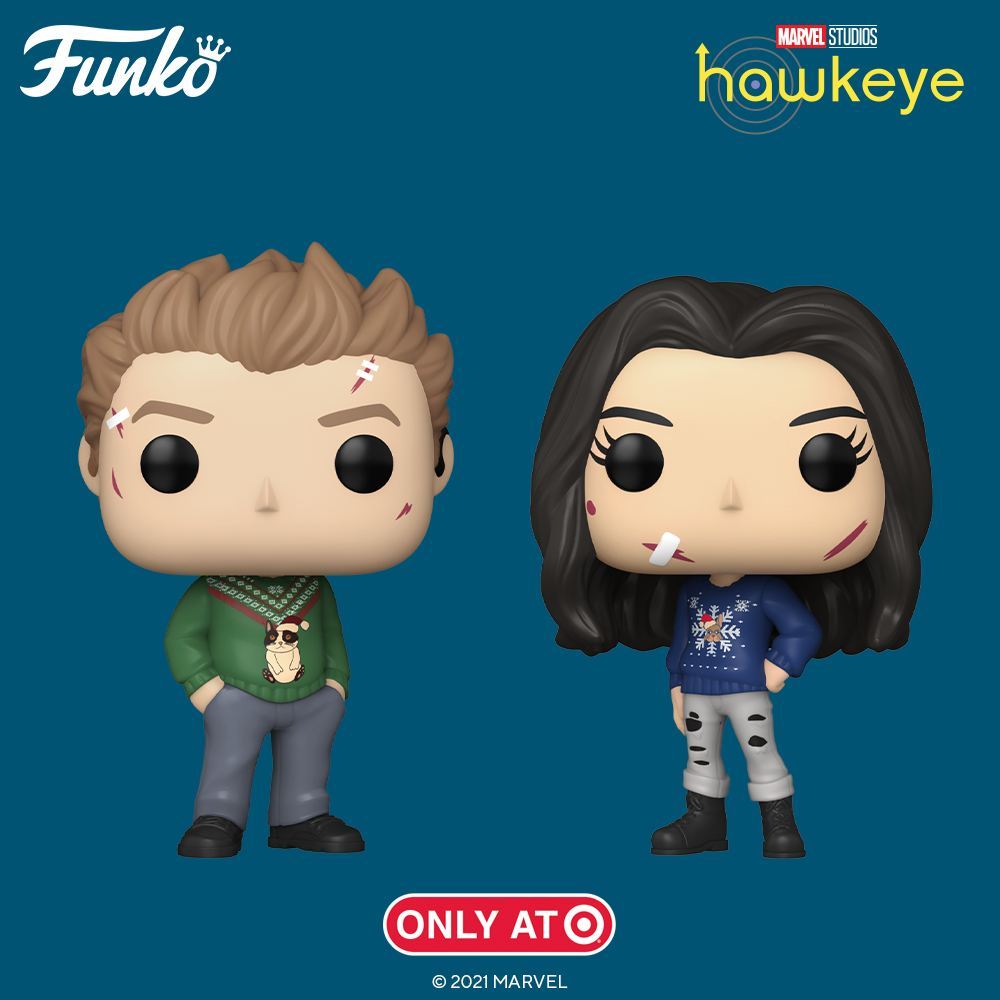 Two new POPs for Hawkeye series
Funko continues its momentum by offering two new POPs of the Hawkeye series. For this new announcement, we find the two main characters in "civilian" clothes or rather in Christmas clothes since Clint Barton and Kate Bishop wear their ugliest Christmas sweaters!
The fourth episode of Hawkeye lived up to expectations with many references to Avengers Endgame, the appearance of Yelena Belova making the link between Hawkeye and Black WIdow and also a Christmas spirit such as we can only find in movies...
This clever mix is found in these two new POPs of Hawkeye where we discover Clint and Kate in "civilian" clothes, their faces well battered by their recent fights and in a rather relaxed posture. Clint has his hands in the pockets of his pants, while Kate leans her arm on her hip. One could almost believe that they are two complete strangers if one did not notice the wounds and bandages on the faces of the two protagonists. Finally, Funko did not omit the two beautiful Christmas sweaters.
Franchises related to this news 💖