Announcement Coming Soon
Published on 04 July 2023 by Denis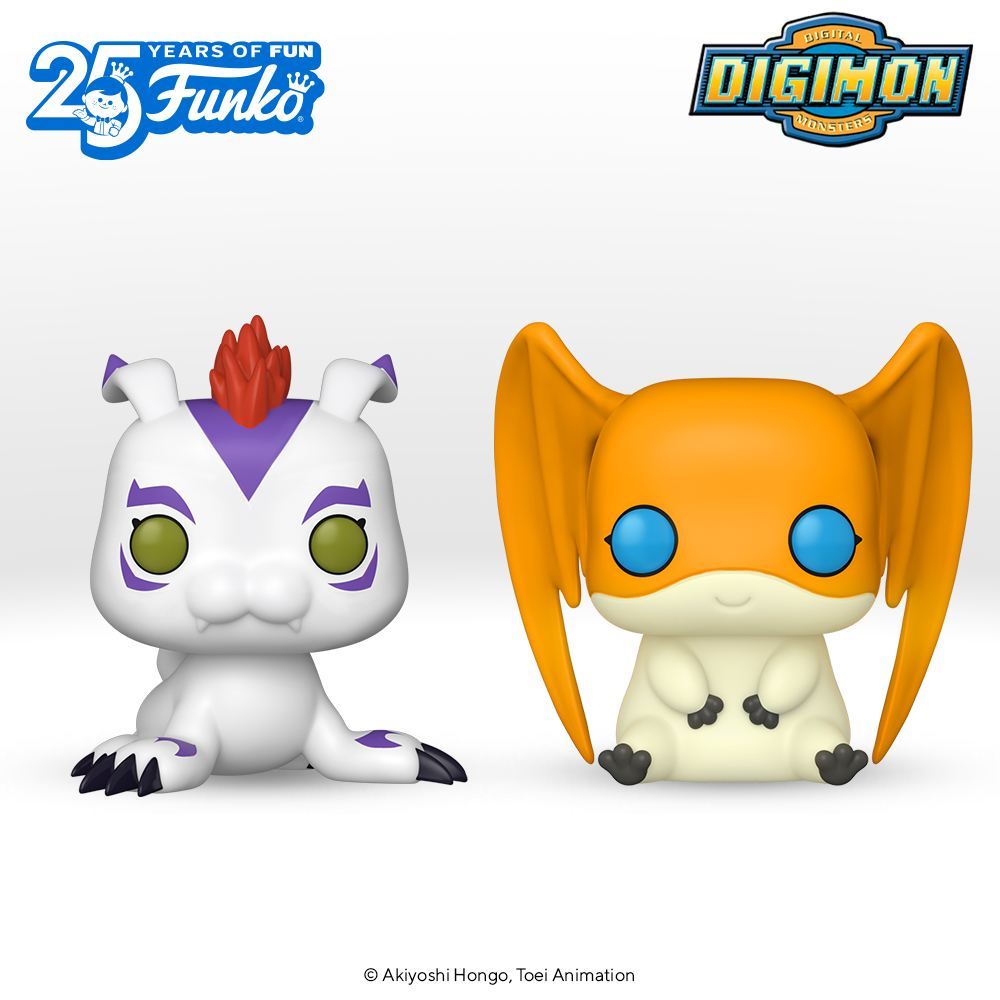 Two new Digimon Funko POP
Released in 2018, the very first Digimon POPs haven't had any new additions since. Funko has now remedied this by introducing two new figures to join the set. Alongside the little creatures, we first had Tai Kamiya and Matt Ishida, but only two Digimon available as POPs: Agumon and Gabumon. Now here are two more creatures.
Digimon, which stands for "Digital Monsters", is a Japanese anime featuring virtual creatures living in the Digimonde. A group of children find themselves transported into this virtual world, and must team up with the creatures to face many dangers.
Digimon may not have achieved the success of its Pokémon competitor, but the franchise has nevertheless developed very well over the years and has a strong fan base. Some even see deeper elements in Digimon, with its themes of friendship, personal development and self-improvement. So it's a real pleasure to see the Digimon POP set expand even further.
For this 2023 announcement, two creatures are being "popified":
Gomamon (POP #1386): a sea creature with white fur and the personality of a naughty boy, but who often makes his companions laugh;
Patamon (POP #1387): a mamiferous digimon with large ears that enable him to fly, although his speed is very limited! An emblem ed bravery in the anime, Patamon is an obedient and loyal monster you can count on!
What are the next Digimon you'd like to see in POP?
Franchises related to this news 💖
🗯 News, deals, tips, coming soon,... Don't miss anything and join the community of Funko POP! fans