Announcement Coming Soon
Published on 08 March 2022 by Seb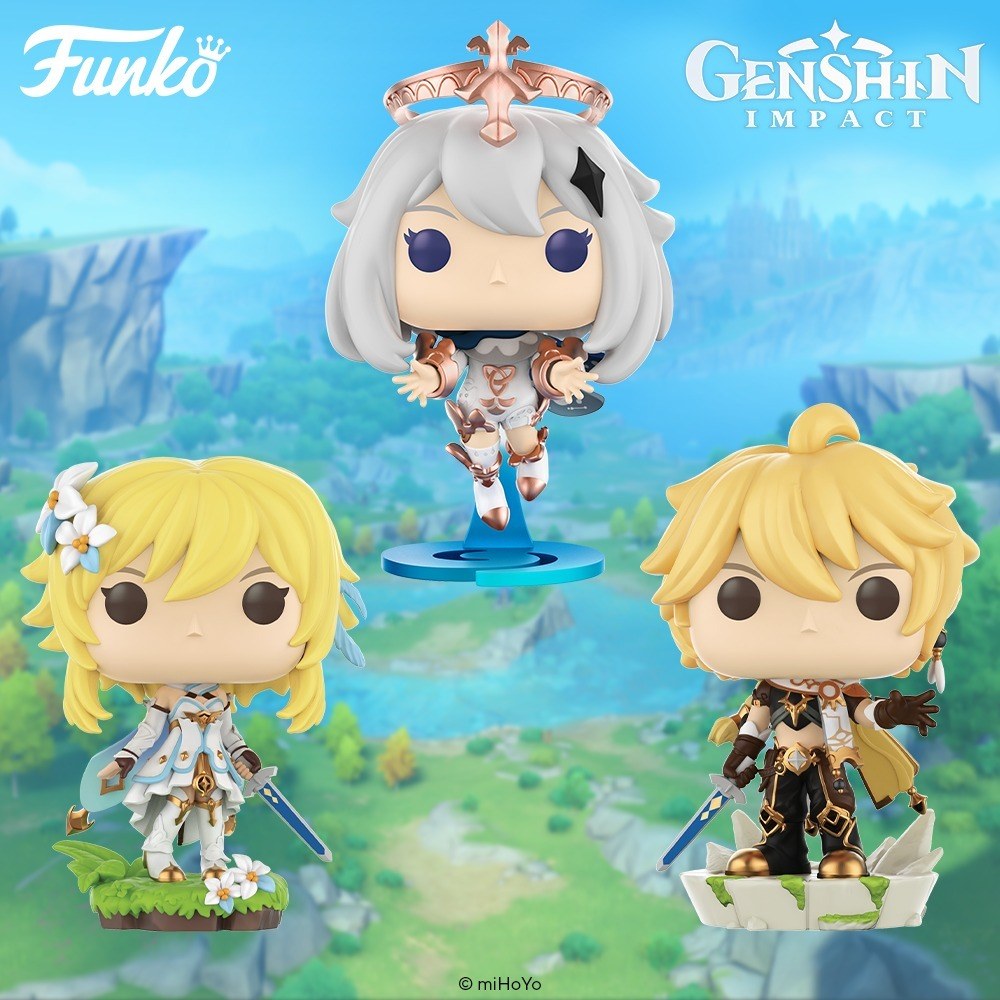 Three POPs of the game Genshin Impact
Genshin Impact is one of the most popular RPGs, with an incredible universe and interesting gameplay. Until now, Funko did not offer POP figures featuring Genshin Impact characters, but now it is done as we discover three POP figures from Genshin Impact.
The game Genshin Impact offers an incredible freedom to the players with the possibility to change characters, to realize many missions, to walk in a very vast world, to swim, to fly, to climb, etc. No limit seems to be set, and the game is very simple. No limits seem to be set, and the world of Teyvat is full of surprises.
For these first POPs of Genshin Impact, Funko has focused on three of the main characters: Paimon, Aether and Lumine. We discover three figurines very faithful to the characters and to the universe of the game. The details of the costumes are meticulous, the characters carry their favorite weapons and we recognize perfectly the attitudes and faces of each one.
Franchises related to this news 💖