Announcement Coming Soon
Published on 13 March 2022 by Lola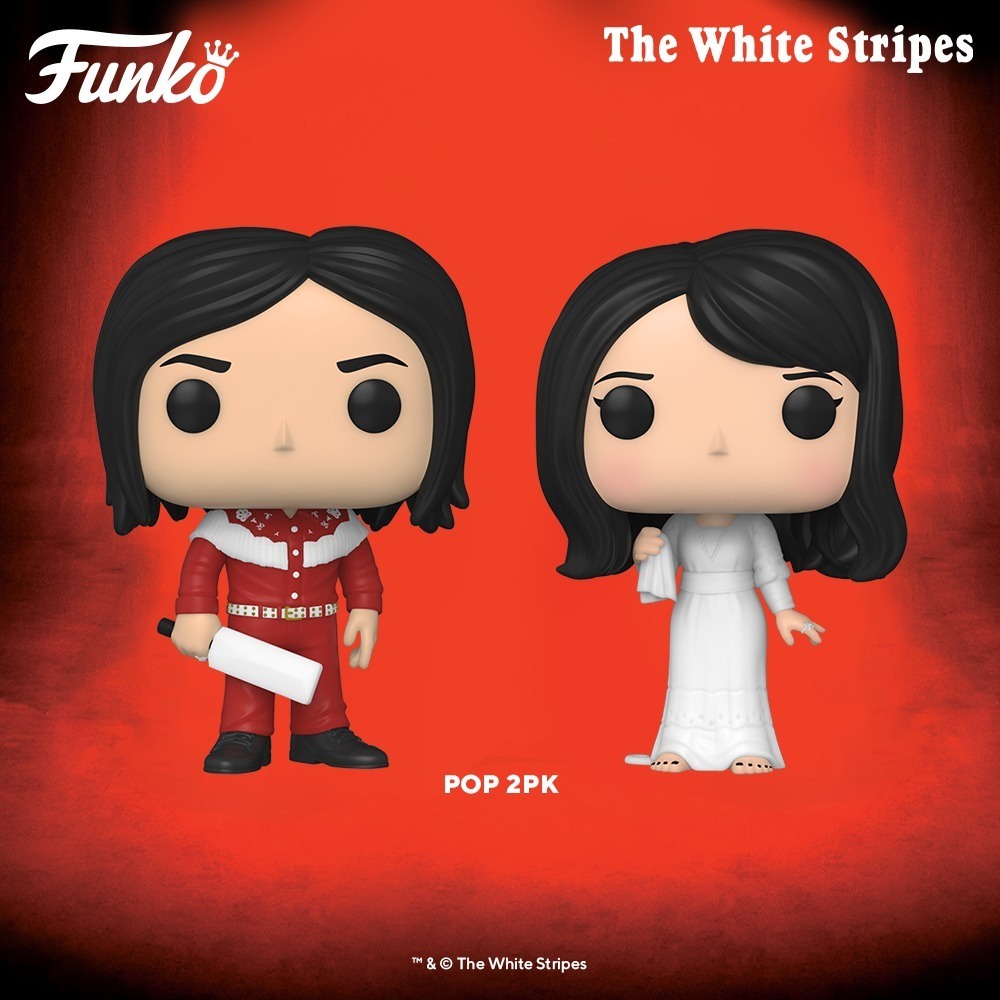 The White Stripes duo with Jack and Meg in POP
The White Stripes, a rock band from Detroit, is an original duo composed of (ex) husband and wife Jack White on guitar and vocals, and Meg White on drums and vocals. The duo quickly made a name for themselves in the 2000's until the apotheosis with the hit Seven Nation Army which definitely propelled them to another planet.
The White Stripes are recognizable by their style, by Jack and Meg's look and attitude (whose POP figures perfectly reflect both), and by their unique musical style. Jack White's vision and incredible guitar skills have taken the rock band to the top, thanks also to a perfect symbiosis with Meg (although the two divorced after only four years of marriage!).
For this new POP Rocks, we find a duet pack of Meg White and Jack White, both in the outfits they wear on the cover of the album Elephant released in 2003 and from which the single Seven Nation Army is taken. Note (for the anecdote), that there is not only one version of this cover, but six in total because the group opted for different covers according to the countries.
We find Meg on this POP figure with her long white dress, bare feet (but made up with varnish) and holding without her hand a handkerchief to wipe her tears. On the other hand, Jack White's POP figure represents him with an outfit entirely in red and white.
With this POP of the White Stripes, Funko gives the fans the opportunity to reunite the band by recreating the cover of what is certainly their favorite album!
Franchises related to this news 💖