Announcement Coming Soon
Published on 21 November 2021 by William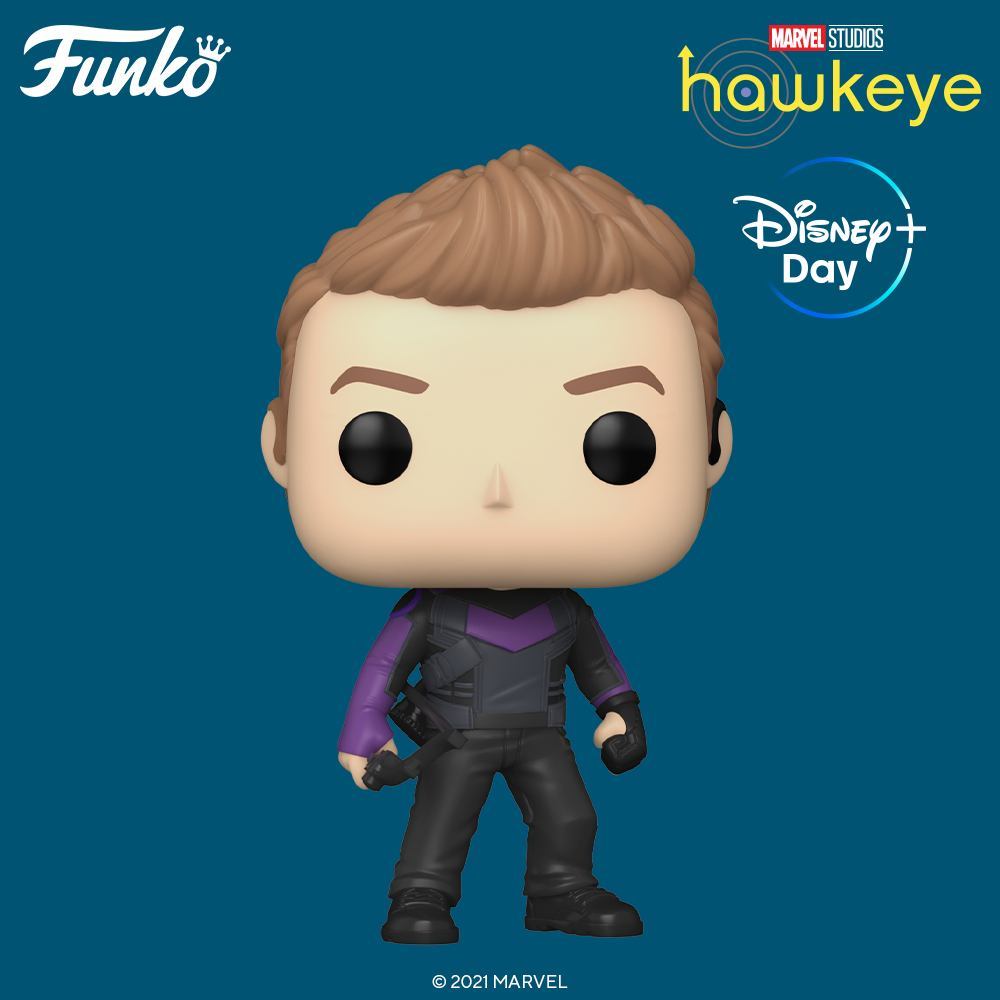 The very first POP of the series dedicated to Hawkeye
Marvel continues its momentum by unveiling mini-series in the image of Avengers. After Black Widow, here is Hawkeye's mini-series which will be released at the end of the year on Disney+, the occasion for Funko to unveil the very first POP of this series, featuring the main character of course.
Hawkeye follows the adventures of Clint Barton after the latter has definitely put away his bow. Clint doesn't play the superhero anymore and intends to enjoy his family, but he is caught up with his past and the many enemies he made... Forced to come out of the shadows, Clint will cross the path of Kate Bishop and pass the torch to her.
This first Funko POP of Hawkeye, taken from the eponymous series, represents Clint Barton, played by Jeremy Renner, in his superhero costume with his face uncovered. Indeed, he wears a dark outfit to make him more discreet at night, his earpiece and some weapons on him. Finally, this first POP represents him in a rather simple way, but is already very promising for the rest of the set!
Franchises related to this news 💖
POP related to this news 🧙‍♂️