Announcement Coming Soon Event
Published on 27 February 2022 by Seb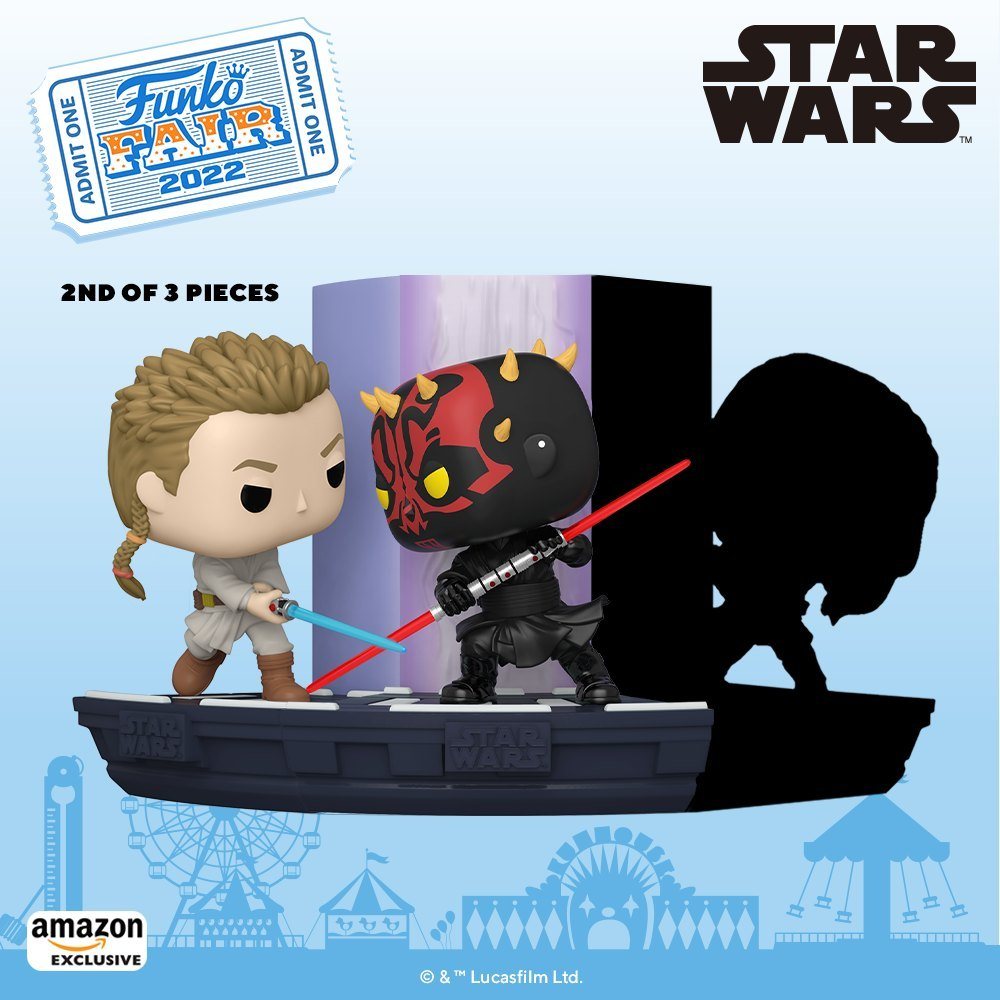 The second Star Wars POP of the Duel of The Fates
Taking advantage of the Funko Fair 2022 online convention, Funko unveils the second part (of three) of the Star Wars Duel of the Fates set. Reproducing the lightsaber battle scene between Darth Maul, Obi-Wan Kenobi and Qui-Gon Jin at the end of Star Wars Episode I: The Phantom Menace. The three figures will fit together perfectly and the final effect will show the characters fighting each other!
The first POP was Darth Maul, at the "center" of the battle as he was caught in a pincer movement by these two opponents. The second one that Funko has just unveiled features Obi-Wan. The jedi, padawan of Qui-Gon Jin and future instructor of Anakin Skywalker who will nevertheless lean to the wrong side of the force... We find the POP figure of Obi-Wan Kenobi holding firmly his blue lightsaber in both hands. All the details of the jedi's outfit are there and we can imagine to hear the sound of the lightsabers whistling thanks to the movement effect of the POP with the ponytail of Obi-Wan who seems to rush but also thanks to the representation of his posture with one foot on the tip and the shoulders turned.
After this announcement, there is only one POP left to finish the set, and it will be all the more moving as we know the sad end of this fight for Qui-Gon Jinn...
The scene being considered as one of the best lightsaber battles of the saga, it is likely that the "Duel of the Fates" set from Funko will become one of the masterpieces for the Star Wars fans collectors.
Franchises related to this news 💖
🗯 News, deals, tips, coming soon,... Don't miss anything and join the community of Funko POP! fans