Announcement Coming Soon
Published on 10 May 2022 by Seb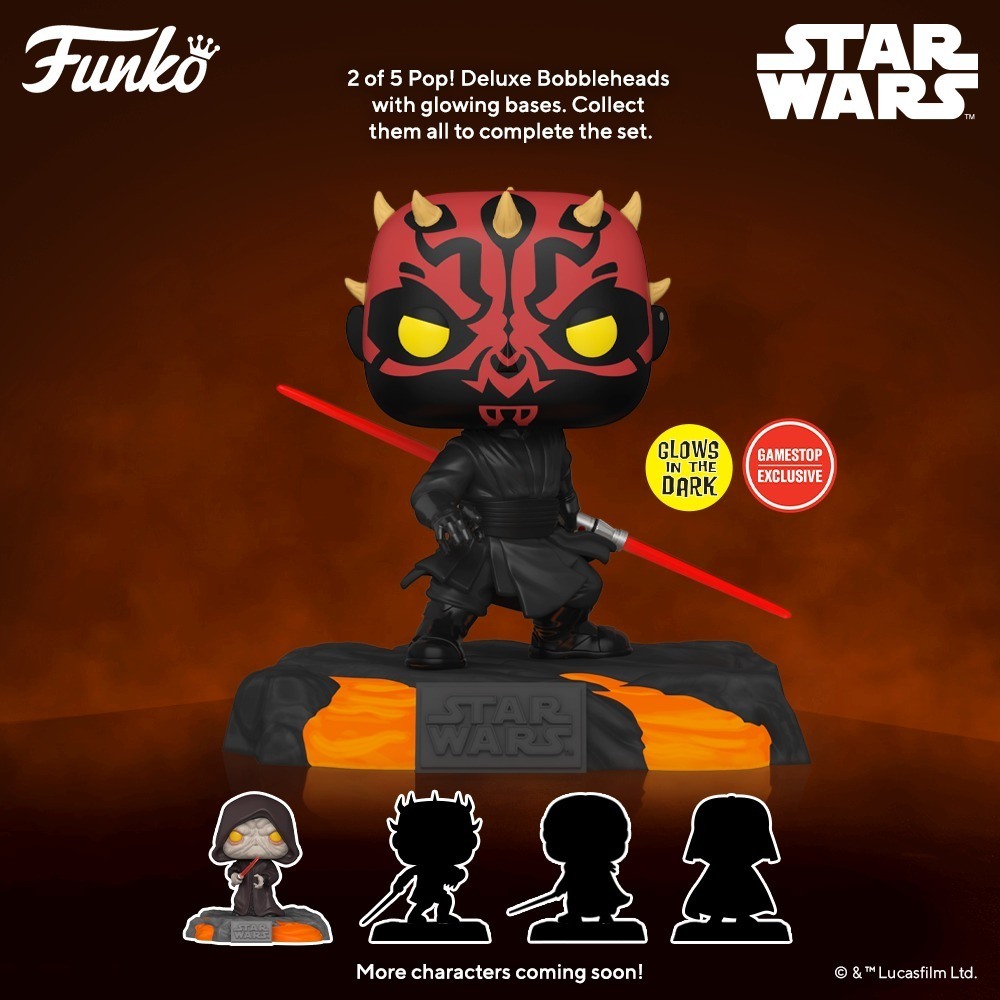 The second POP (of 5) of the Star Wars Red Saber Series set revealed
Second POP out of 5 to join the Star Wars "red saber" figure set with this Darth Maul POP in Glow in the Dark version. This announcement confirms two things: 1) the set is going to be exceptionally rich in "bad guys" and 2) the final assembly (all POPs fit together) will form a beautiful row of glow-in-the-dark figures, with an effect on the lava and the lightsaber!
Darth Maul joins Darth Sidious as the very first Sith in this set. He is one of the most fascinating characters in the Star Wars saga for his tragic history but also for his intelligence (strategist and manipulator) and his strength in battle. Of course, Darth Maul has also left his mark by his appearance, with his red and black face, his fiery yellow eyes and the horns that adorn his skull.
So it's only natural that Darth Maul has a special place in this Star Wars "Red Lightsabers" set. Do you know where the red color of the SIth sabers comes from? It is the color given by the bleeding of a green or blue crystal when a Sith takes the crystal and forces it against his will...
Any predictions on the next 3 characters who will line up alongside Darth Sidious and Palpatine?
Franchises related to this news 💖