Announcement Coming Soon Event
Published on 25 February 2022 by Juliette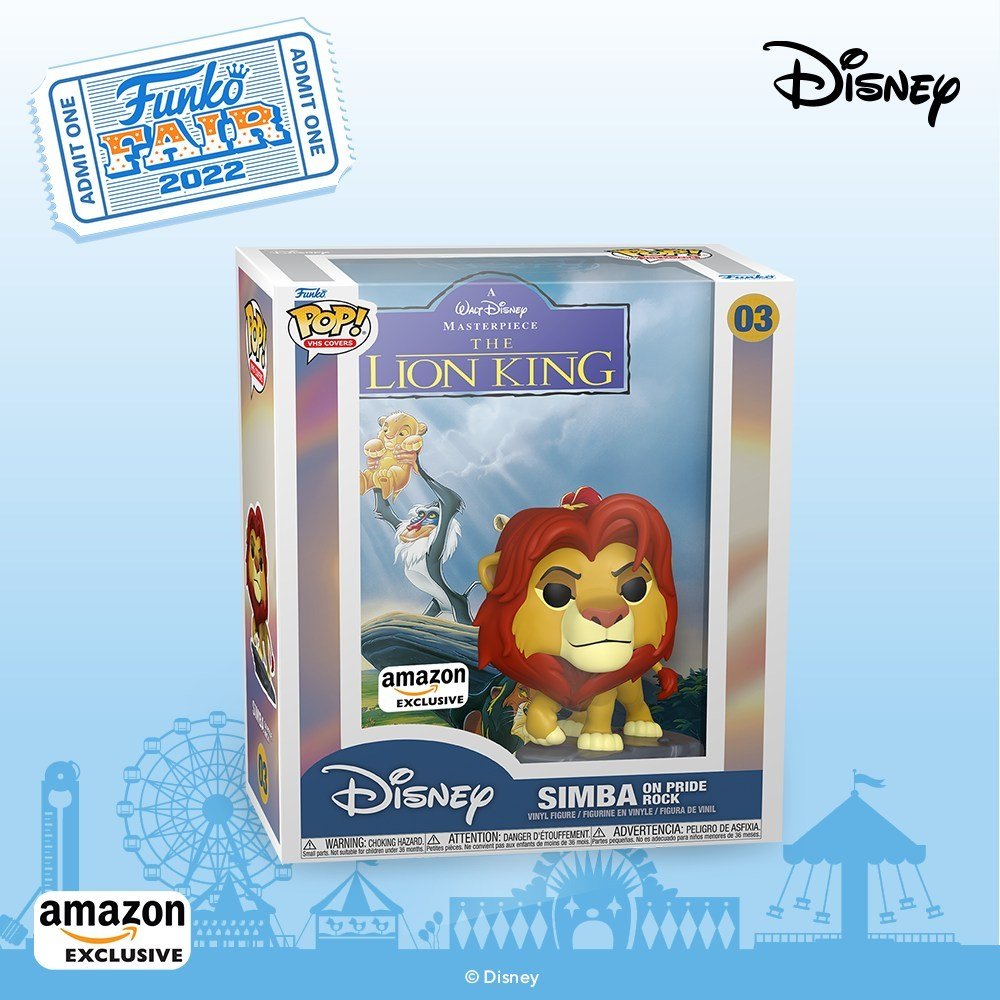 The Lion King movie poster in Funko POP
Another great announcement / novelty of the Funko Fair since Funko has just released a brand new line of POPs: the VHS Covers! Taking the codes of the POP "Covers" like the movie posters or the video game boxes, these figures will take the covers of the most famous VHS. The information is not confirmed, but it seems that it is "exclusively" about Disney VHS, so let's get ready to discover some very nice POPs of the great Disney classics.
This is the case with the very first Funko POP VHS Covers since it features the Disney The Lion King. We find the cover of the film where Rafiki introduces Simba to the savannah when he was just born. A poster as mythical as the masterpiece of Disney since it is part of the favorite films of fans.
The POP figure posing in front of the poster is somewhat different from the cover. It is indeed Simba, but he has grown up! He comes back on the pride rock, ready to take back his place as king stolen by his uncle... Simba's pose is just perfect, showing his humility and courage. A perfect wink that fans and collectors will appreciate.
With this new line of POP figures reproducing the posters of the Disney movies, Funko has hit hard. These new POP figures will certainly become the centerpiece of Disney POP collections...
Released in 1994, The Lion King is the 32nd masterpiece of Disney. It was an immediate success because the recipe seems to be perfect: a touching story, endearing characters, an incredible soundtrack (by Hans Zimmer) and a rhythm of the film that does not leave us a single second of respite!
Please note: the POP VHS Covers of Simba on the Pride Rock posing in front of the Lion King movie poster is numbered #03. So the suspense is total for the first two POPs of the series... Which Disney movies do you think they are?
Franchises related to this news 💖
POP related to this news 🧙‍♂️
🗯 News, deals, tips, coming soon,... Don't miss anything and join the community of Funko POP! fans