Announcement Coming Soon
Published on 14 February 2022 by Lola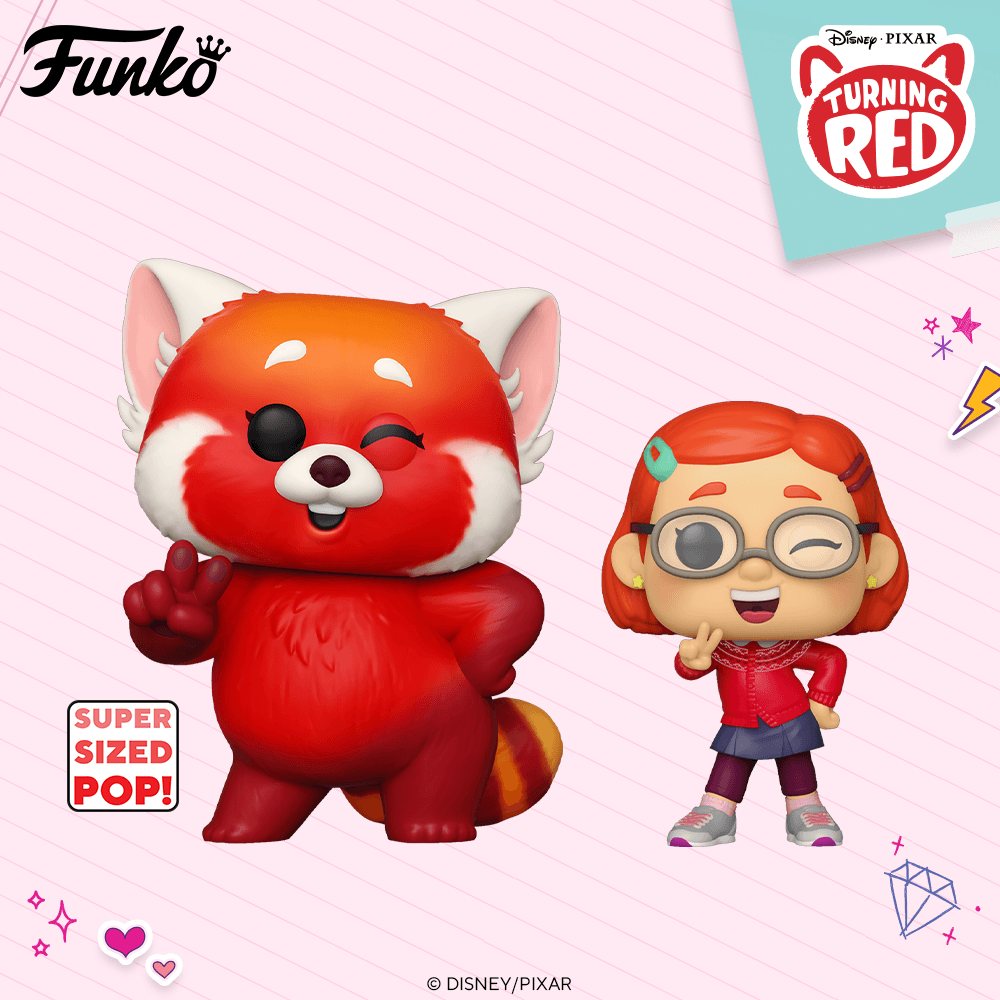 The first POPs of Pixar's Turning Red
Turning Red is the latest animated film from Disney Pixar Studios to be released this year in theaters, and starting March 11 on the Disney+ platform. It is the first feature film of director Domee Shi, and it promises to be hilarious!
Indeed, Turning Red follows the adventures of a young girl, Meilin Lee in the midst of her pre-teen years. Torn between the wise young girl she is and the teenager overwhelmed with emotions that she becomes, her life is not a long quiet river. Especially since when Mei gets too emotionally charged, she turns into a giant red panda...
This new Disney / Pixar film takes us to the heart of a Chinese family, and more particularly to the heart of little Mei's emotions. One month before its release on Disney+, Funko has unveiled the very first POPs from the animated film. They are all three in the effigy of the young Mei, but on two of them Mei is in red panda (including a Flocked version which seems perfect to stick to the coat of the character!)
On POP #1184, we discover young Mei with her teenage look, her star earrings and her barrette in her hair. She winks mischievously, which seems to perfectly represent the young girl's state of mind.
On the POP #1185, Mei is represented as a red panda. This is a 15cm Supersized POP available in two versions (original and flocked). On the figure, the panda takes the same posture as Mei on the previous POP winking and waving.
Franchises related to this news 💖