Announcement Coming Soon
Published on 20 August 2021 by Denis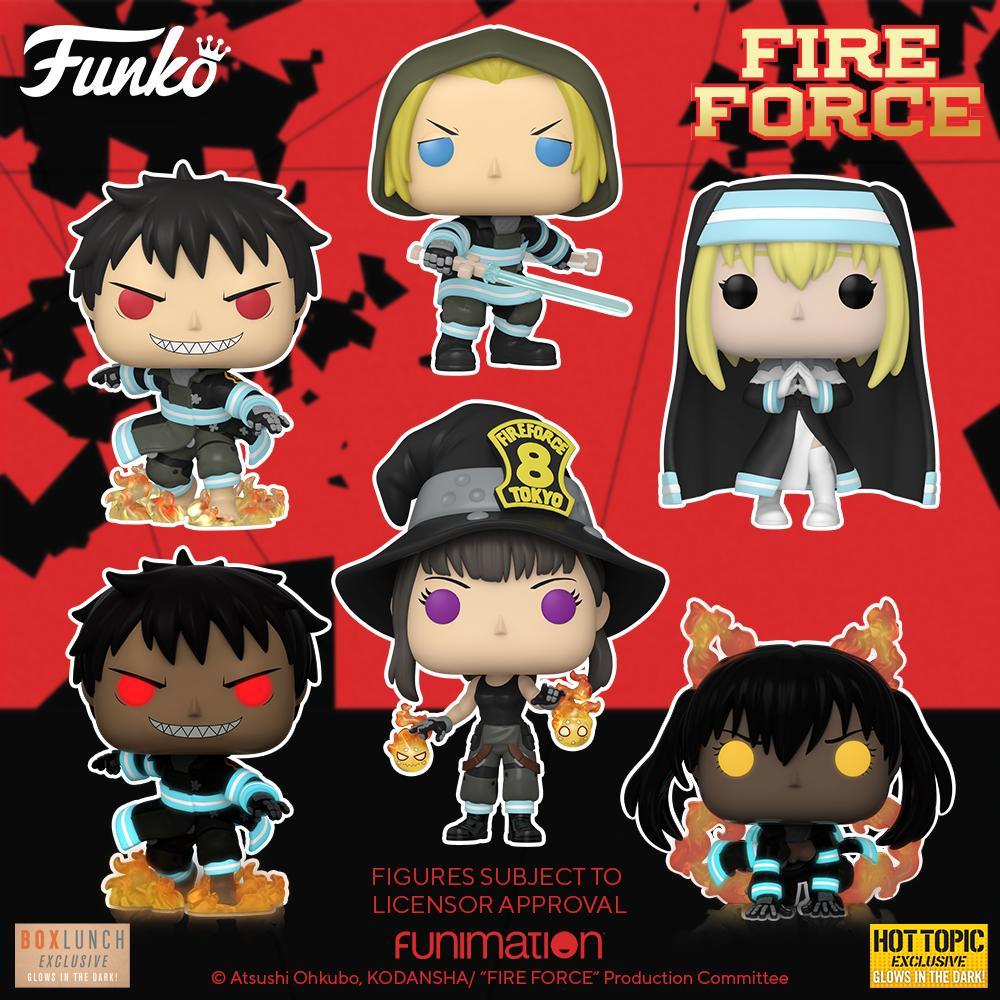 The first POPs of Fire Force
Funko has just unveiled the first 6 POP figures of the Fire Force animation series (based on the manga of the same name). The story of Fire Force takes place in Japan in the year 198 of the solar calendar when the inhabitants fear a spontaneous combustion of the flame of Amateruasu. To counter this danger, a special brigade is in charge of discovering what is behind this phenomenon and to protect the population.
Among the special Fire Force brigades, the eighth one is particularly outstanding. It operates in Tokyo itself and is responsible for monitoring the other brigades. It is more particularly on this brigade that Funko threw its devolu by revealing the POP of some of its members!
Fans of the manga and the series will particularly appreciate this announcement since Funko has revealed the figurines of the main characters of Fire Force, and this seems to be only the beginning! We find in total POP Fire Force: Arthur with his sword (#978), Iris (#979), Maki (#980), Shinra with fire which is also available in a Glow in the Dark version (#981) and finally Tamaki in GITD (#983).
Franchises related to this news 💖
POP related to this news 🧙‍♂️