Announcement Coming Soon
Published on 26 November 2021 by Seb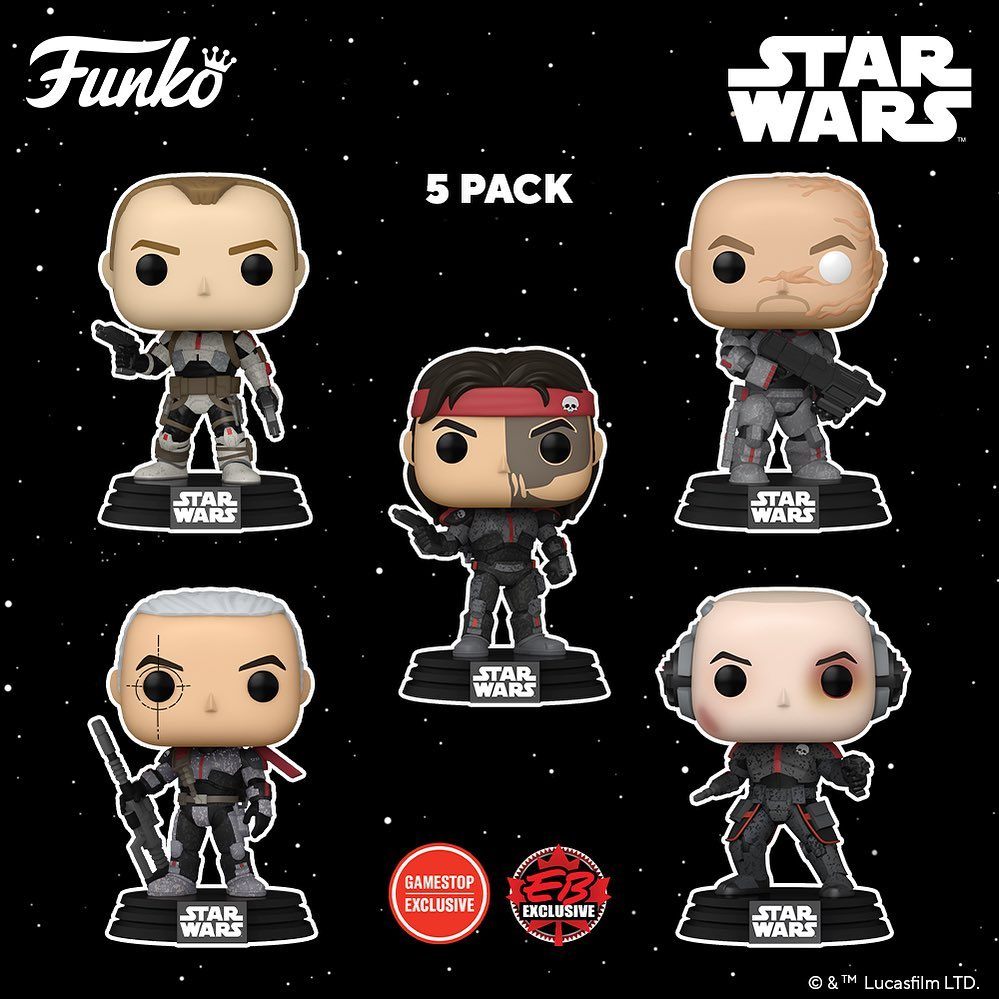 The entire Bad Batch squad in Funko POP
The Star Wars: The Bad Batch series, airing on Disney+, follows the adventures of the Bad Batch squad, an elite troop of experimental clones genetically different from those making up the greater Republic army.
In the aftermath of the Clone Wars, clones band together to form Experimental Force 99 in honor of Clone 99, who sacrificed himself to protect his brothers. This squad is called "The Bad Batch", in a nod to the deformities of the clones, and is made up of elite clones: Crosshair, a sniper with enhanced vision, Wrecker, the geek of the bunch, Tech, the leader of the Hunter squad who is a fine strategist, and Echo, formerly under the command of Captain Rex.
So it's a pack with the whole squad that Funko has just unveiled: a 5-pack of Star Wars The Bad Batch Pack where we find the POP of Hunter, Wrecker, Tech, Crosshair & Echo! If Funko already proposed individual POPs of each clone, this time they are proposed without their masks, leaving their faces uncovered. So what better way for fans to collect these POPs than with the full armor but now also without the helmets!
This 5-pack of Star Wars The Bad Batch comes at the right time to make fans wait for the second season 2 scheduled for next year!
Franchises related to this news 💖