Announcement Coming Soon
Published on 07 December 2021 by Denis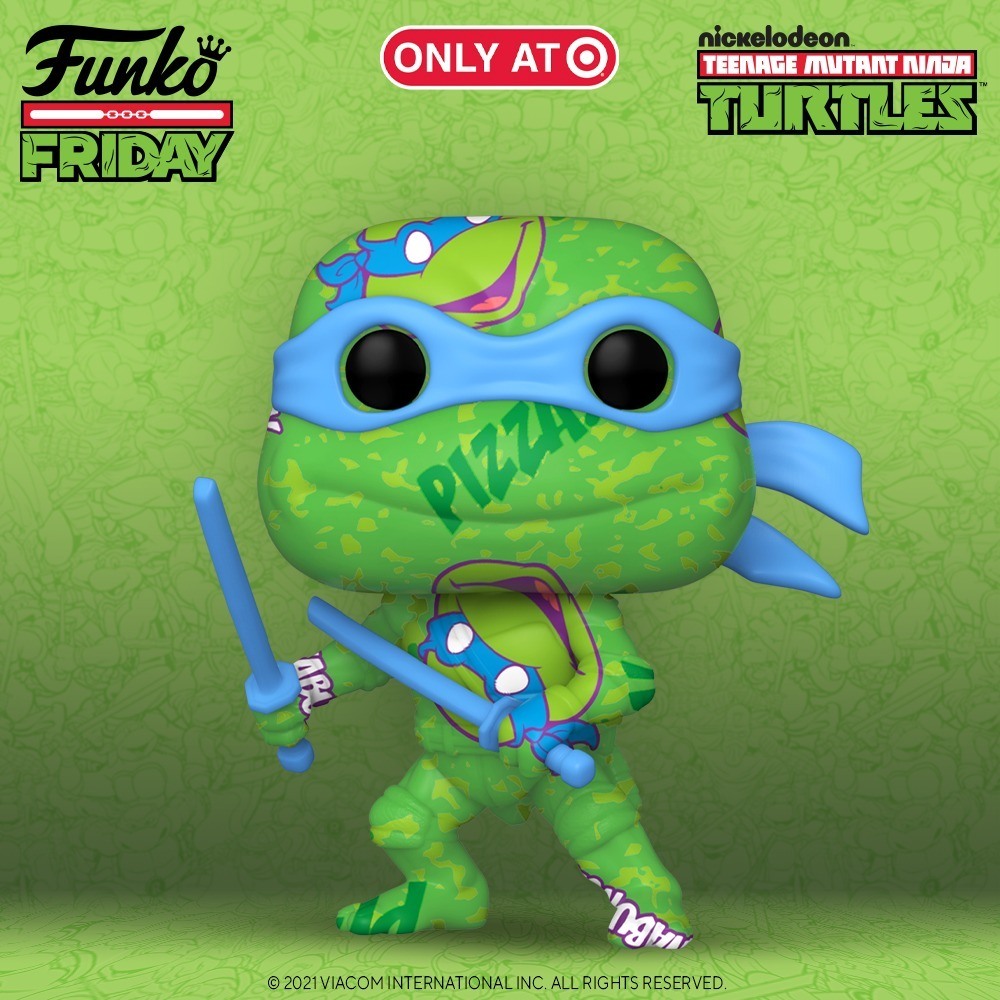 The complete Teenage Mutant Ninja Turtles Art Series set
Fourth (and last) Teenage Mutant Ninja Turtles Art Series POP with this new Leonardo figure! There was no more suspense after the POP of Michelangelo, Raphael and Donatello in Art Series format, so it was only a matter of days before Leonardo's appeared.
Just like the other mutant turtles, Leonardo is represented in a green color that looks like neon green. He wears his blue headband over his eyes and holds in his hands his two Ninjatō, a kind of katana, completely blue for the occasion.
Leonardo takes his name from Da Vinci, he is known to be one of the calmest of the gang (along with Donatello) and is known to be the leader of the 4 turtles in the absence of their master Splinter. Leonardo spends much of his time following Splinter's teachings, whether it be meditation or combat, following the Bushido code very closely.
Finally, as with the other Teenage Mutant Ninja Turtles POP Art Series, Leonardo's body is covered with repeating motifs: his head with the blue headband, the word "pizza" and finally the famous ninja slogan "Cowabunga!
Franchises related to this news 💖