Announcement Coming Soon
Published on 21 June 2022 by Seb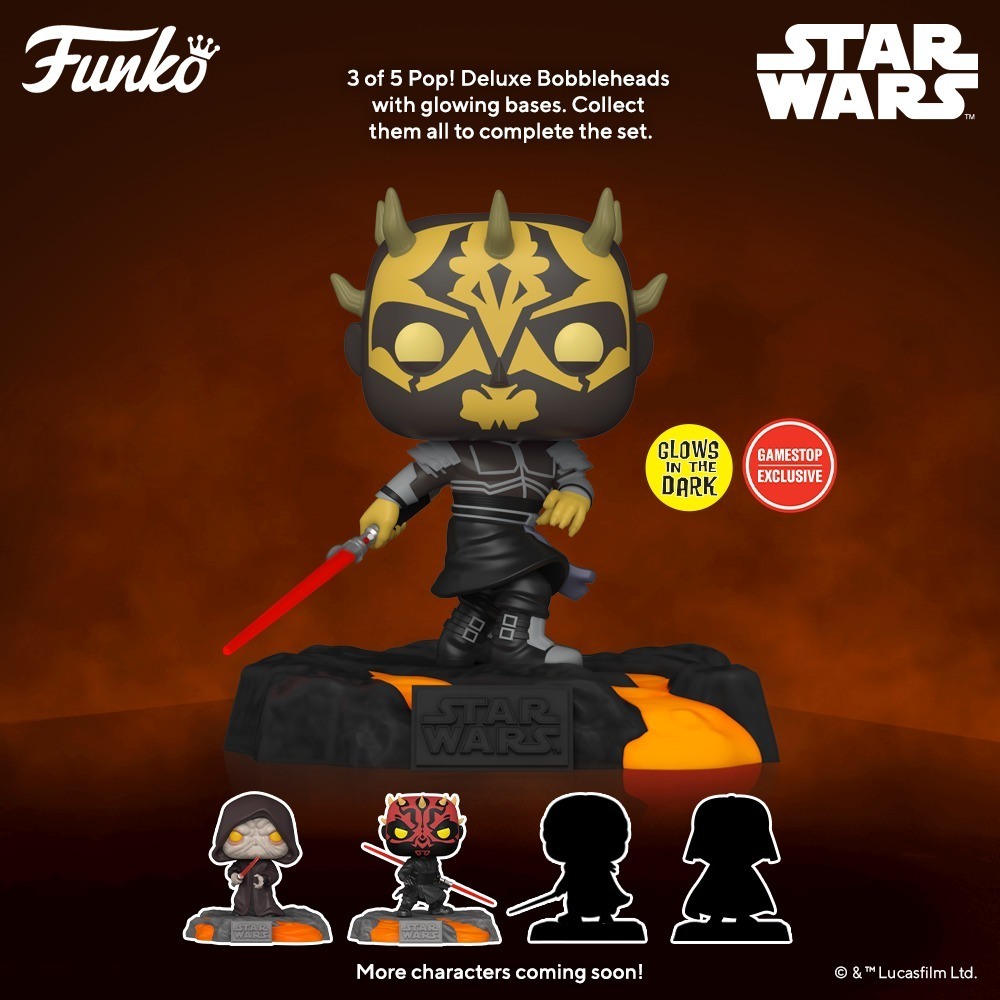 The 3rd POP of Star Wars Red Sabers is here
This is one of the most popular Funko POP Star Wars sets of the moment as it features the "Red Sabers" with an assembly of 5 POPs where the Siths are standing on a burning lava floor! The first two figures that compose it were known for a few days (Darth Sidious and Darth Maul) but here is already the third one revealed by Funko.
The third Sith Lord is none other than Savage Opress, Darth Maul's apprentice during the Clone Wars with whom he formed the Shadow Collective... Powerful, intelligent, strategist, Savage is a great enemy for the Jedis and to top it all off, he will now have to sit next to the one who killed him : Darth Sidious...
Please note: as for the first two POPs, and as it seems it will be the case for the whole set, this is a "Glow in the Dark" POP with a shiny effect on the lightsaber and on the lava!
Franchises related to this news 💖