Announcement Coming Soon
Published on 14 November 2021 by Seb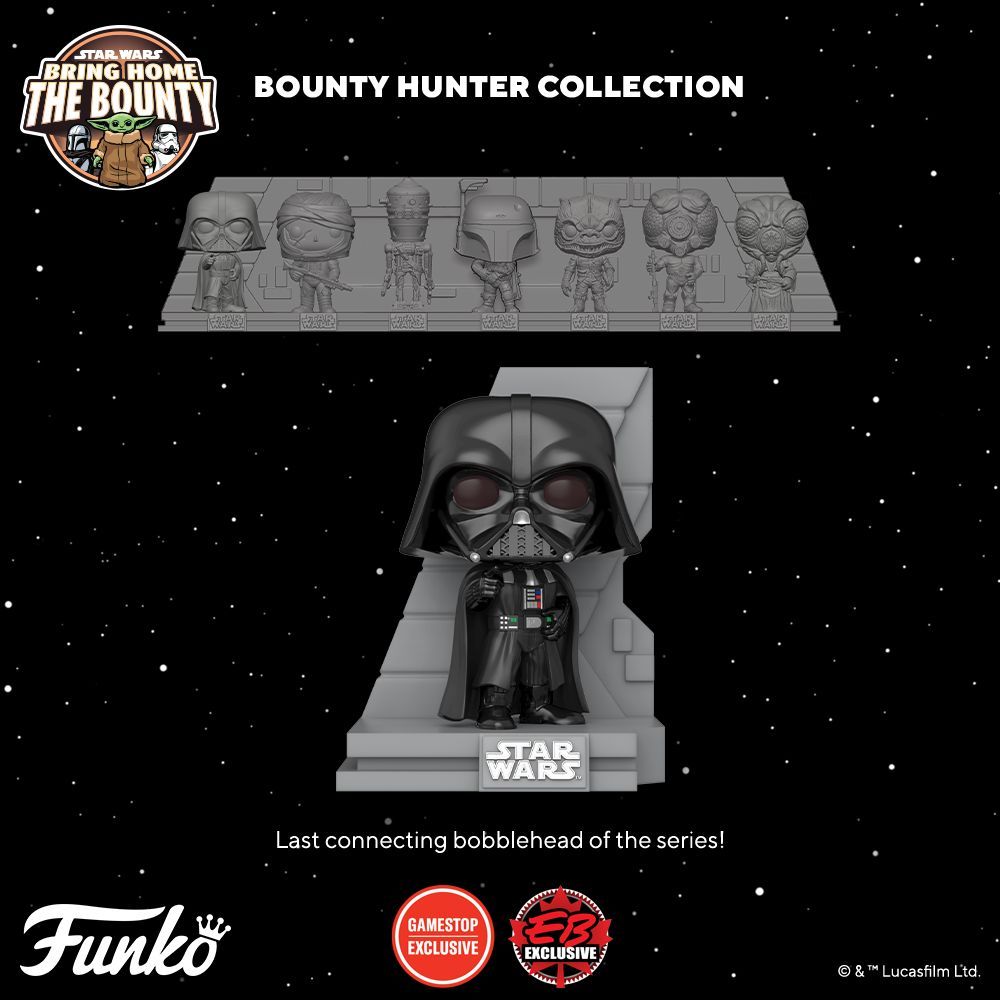 Surprise for the last Star Wars Bounty Hunters POP set
The Bounty Hunters set (Funko POP Deluxe Bounty Hunters) is finally complete as Funko has just unveiled the seventh and last POP which finalizes the "wall" of the most talented bounty hunters in the Galaxy.
For this last announcement, it's (without really being) a surprise since it's finally Darth Vader recreating the scene in The Empire Strikes Back (Star Wars Episode V) with the seven protagonists: Boba Fett, Zuckuss, Dengar, 4-LOM, IG-88, Bossk and Darth Vader. This Darth Vader POP is a perfect reminder of the scene where he hires the bounty hunters to capture Han Solo.
The complete set, with the POPs that fit together to form the wall of bounty hunters, along with their sponsor is composed of the POPs of Boba Fett (#436), Bossk (#437), IG-88 in Metallic version (#438), 4-Lom (#439), Dengar (#440), Zuckuss (#441) and Darth Vader (#442).
The rendering is very impressive and this diorama could well become one of the centerpieces of your Star Wars POP collection...
Franchises related to this news 💖