Announcement Coming Soon
Published on 29 May 2022 by Lola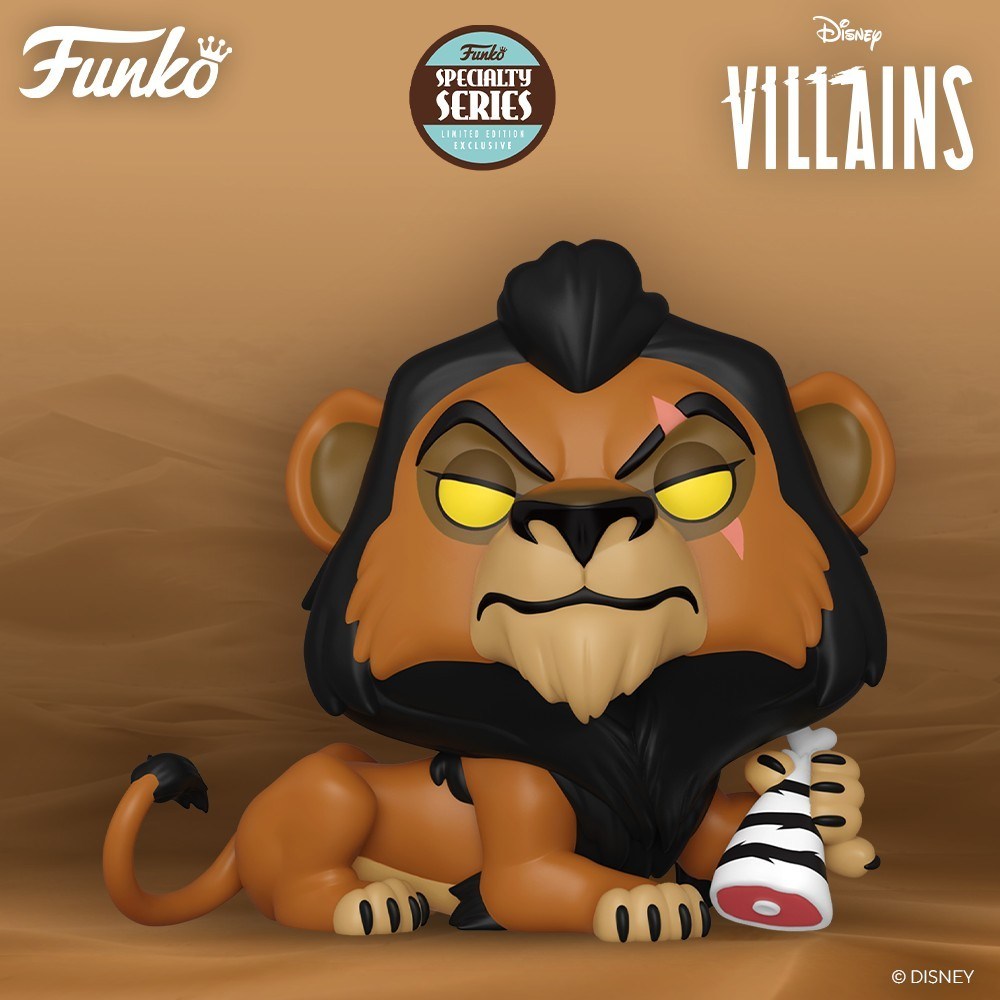 Scar (The Lion King) joins Disney's Villains set of Funko POP
Disney fans and Lion King fans, you will love the new POP unveiled by Funko in the Disney Villains set featuring Disney's greatest villains. Sure, we hated them, sure they are often portrayed as the most vile creatures BUT without them our Disney heroes wouldn't be as great and that's also why we have to give them a place on our shelves!
Among the most charismatic villains, there is Scar in The Lion King. Scar is the younger brother of King Mufasa and he is jealous of him since he was a child... He only dreams of one thing: to take Mufasa's place on the throne, not out of lust for power, but simply because he wishes misfortune to his brother and indirectly to Simba...
Scar has a special place in The Lion King, even if he is the big bad guy, the cruel uncle and the sadistic character that we hate, he has exceptional scenes in the film and great songs on the soundtrack.
If we are very often able to recognize Disney characters at first glance, it is not necessarily obvious with the villains. Well for Scar, there is no doubt when we see him! And it immediately brings us back to The Lion King.
For this new POP of Scar in The Lion King, Funko has seen things in a big way by representing Scar lying down holding a piece of meat between his paws as he took control on the Lion Land. Funko has perfectly captured his look that oscillates between personal satisfaction of having killed Mufasa and the cruelty he inflicts on the animals of the savannah.
This new Scar POP joins the collection of Disney villains POPs, confirming the exceptional potential of this set! Because, while some people collect Disney princesses, it's also nice to be able to display the greatest Disney villains on our shelves.
Franchises related to this news 💖
POP related to this news 🧙‍♂️