Announcement Coming Soon
Published on 24 December 2021 by Lola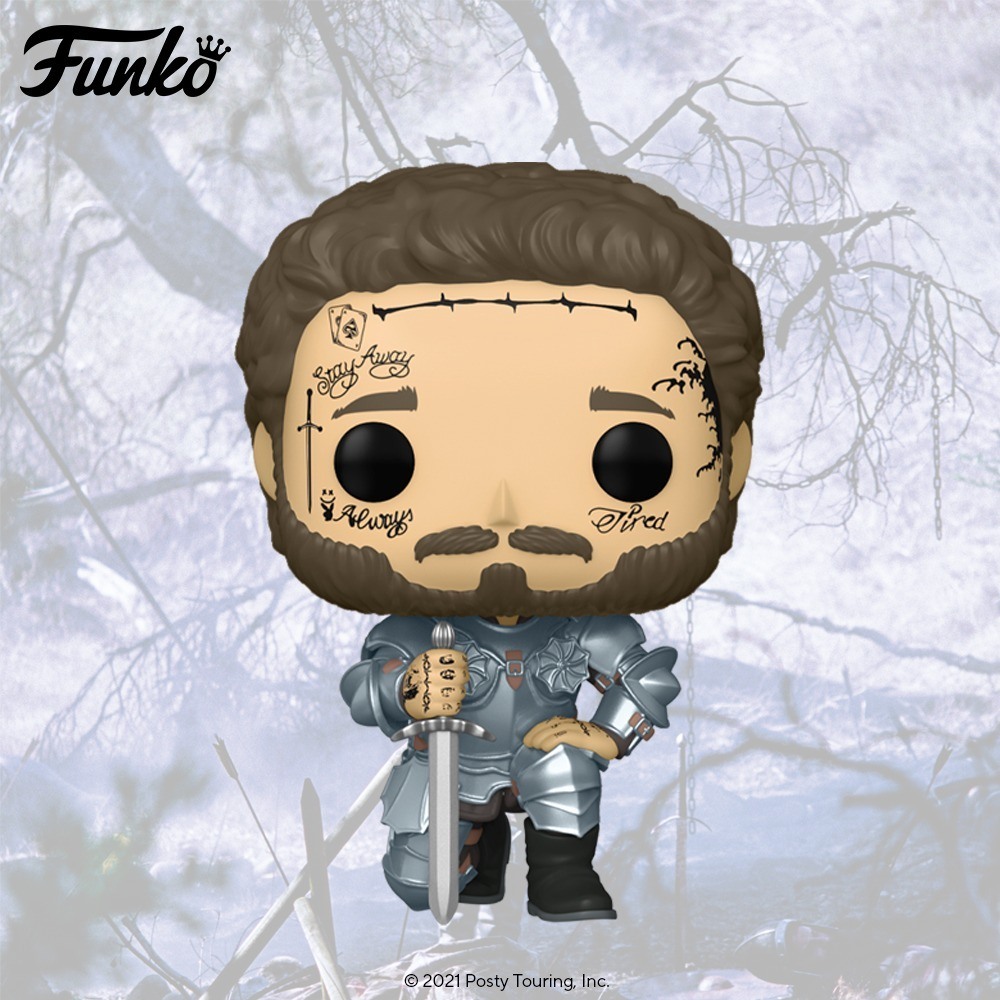 Post Malone popified in his knight's armor
The rapper Post Malone, whose real name is Austin Richard Post, arrives in an exceptional POP where he wears his knight armor. The one who became known with the title "White Iverson" thus joins the very closed circle of popified rappers for the greatest pleasure of his fans.
This POP is taken from the clip of "Circles" released in 2019. Funko has perfectly transcribed the rapper by recalling his many tattoos all over his body, from his face to his fingertips. He stands one knee on the ground, leaning on his sword as we discover at the beginning of the clip while the rapper seems to be the only survivor in the middle of a devastated battlefield ...
On the side of the physique of the rapper, everything is there. We have of course his tattoos, but we also recognize the face of "nice" of the young man with his curly hair and his mustache and beard perfectly trimmed. On the POP, Post Malone has the look of desperation as seen in Circles.
Fans will be pouncing on this POP that was perfectly chosen to represent Post Malone!
Franchises related to this news 💖