Announcement Coming Soon
Published on 29 January 2020 by Seb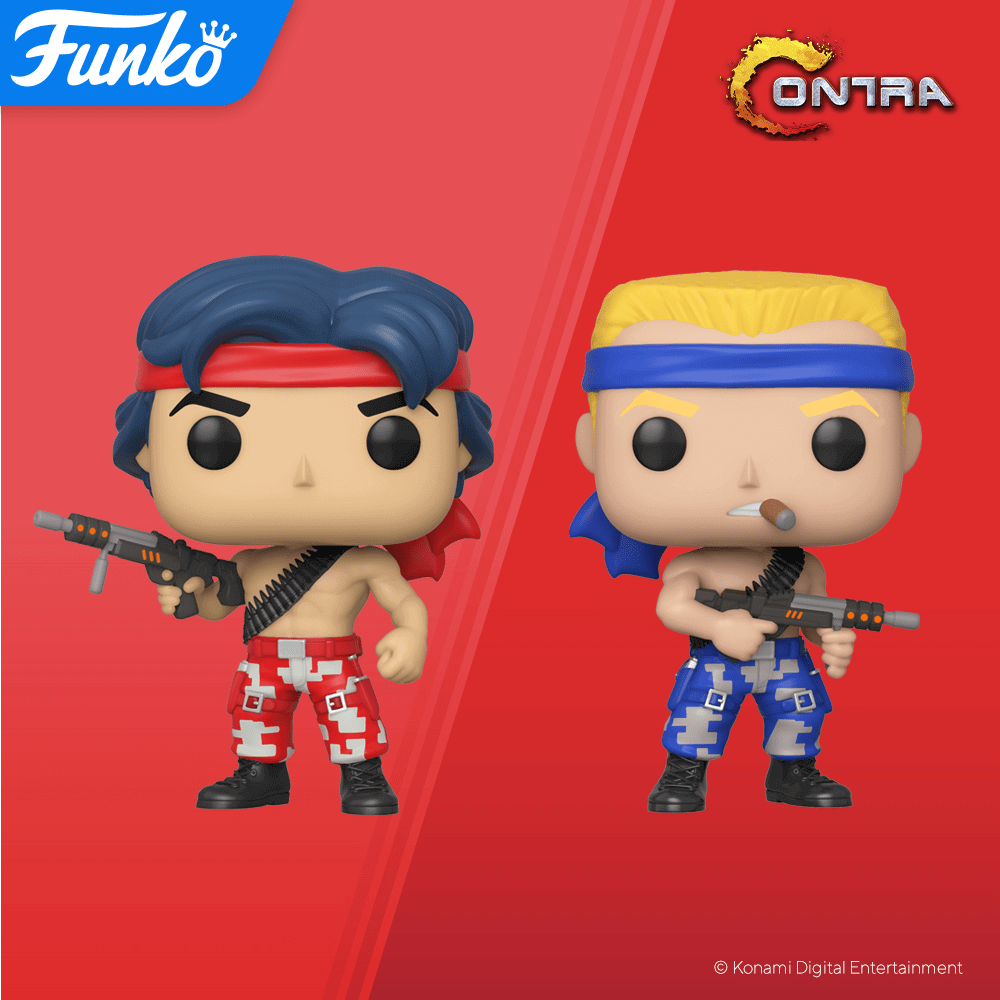 POPs from Contra video game
Funko has just revealed two new figurines that will delight nostalgic fans of the game Contra. The POPs of Bill Rizer and Lance Bean are now available. Both fighters are dressed in their emblematic outfits and the colors characterizing each character of the game.
Lance has his long brown hair, red pants and bandana, while Bill has his blond squared haircut and blue clothes. Both are equipped with their machine guns and carry ammunition across their shoulders.
Fans of Konami and Contra will love collecting the two fighters with whom they've had so many pixelated adventures!
Franchises related to this news 💖