Announcement Coming Soon
Published on 20 June 2022 by Lola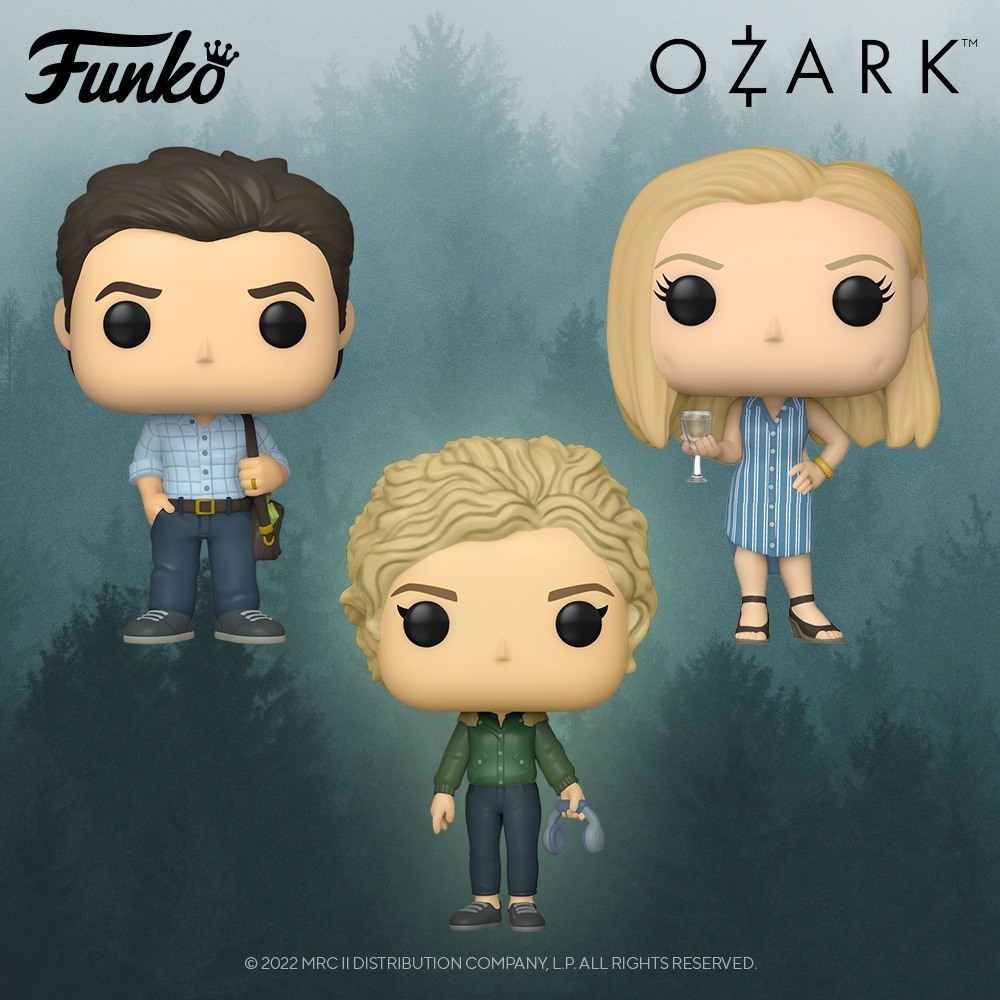 Ozark series first Funko POP are here
Funko has just unveiled the very first POPs of the Ozark series on Netflix which follows the adventures of Marty Byrde, a Chicago financial advisor who gets mixed up with a drug cartel and becomes a real money laundering specialist in the Lake of the Ozarks area...
The series is a hit on Netflix, and is now in its 4th season. With characters as intriguing as they are disturbed, a model family that turns out to be up to its neck in crimes, and twists and turns that you never see coming, all the ingredients are there for a success à la "Breaking Bad"!
It was surprising that Funko hadn't gotten around to the series yet. Usually, the "hits" of Netflix end up popified to the delight of fans like La Casa de Papel, Umbrella Academy or Squid Game.
So it's official, Ozark will have its own Funko POP! and it's a safe bet that we'll find the characters in the episodes that marked the series with the whole Byrde family, but also the other recurring protagonists.
To inaugurate the set of POP Ozark, Funko has unveiled the figures of three characters. First, there is the character at the center of the plot Marty Byrde, represented on this POP with his plaid shirt impeccably tucked into his pants, a hand in a pocket and his bag that we guess is filled with banknotes in the shoulder strap.
The second POP is that of Marty's wife, the ambitious Wendy Byrde, who is so unpredictable that she even scares her own family. On Wendy's POP, we discover her in a dress, holding a cup in her right hand.
Finally, the third and last Ozark POP is that of Ruth Langmore, the young woman who learns money laundering from Marty and has to get her hands dirty, even killing her uncles!
Franchises related to this news 💖