Announcement Coming Soon
Published on 15 August 2021 by Seb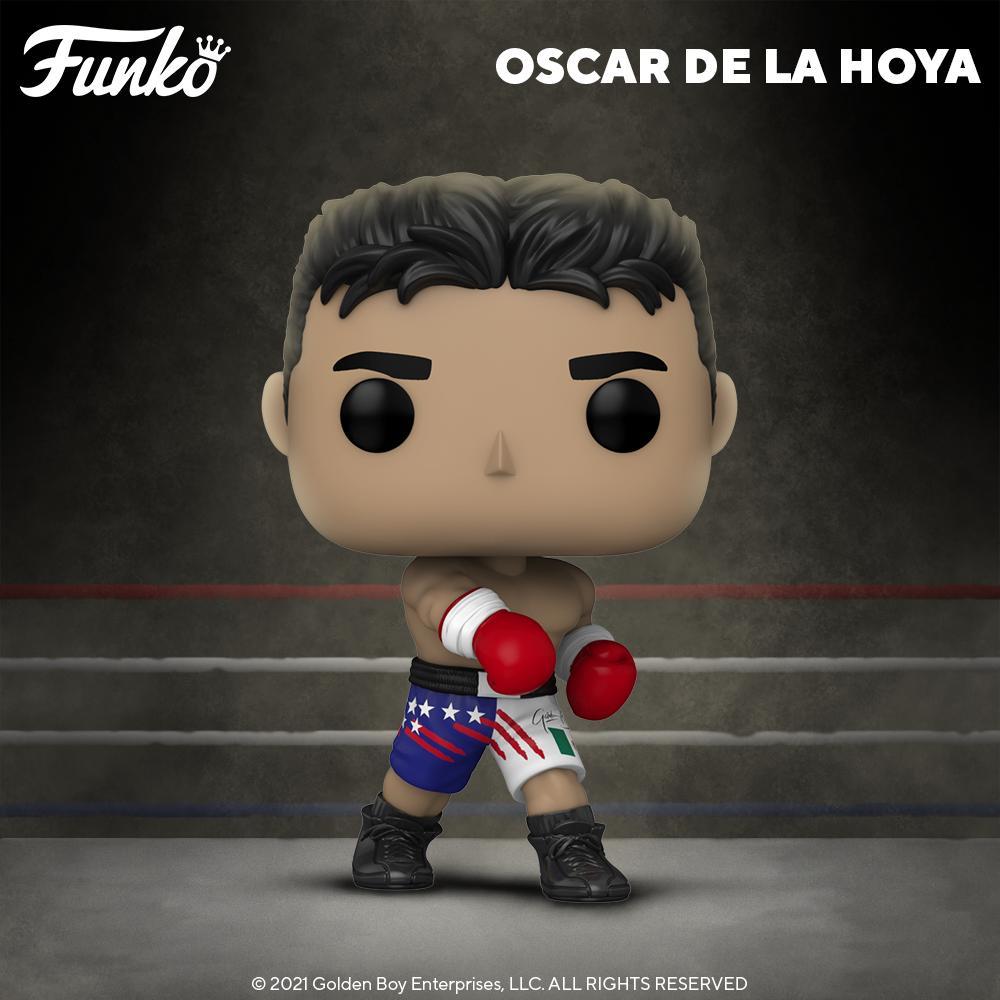 Oscar de la Hoya joins the POPs of the greatest boxers
Funko continues its foray into the boxing ring with a new POP of a great champion of the discipline: the American boxer Oscar de la Hoya. After recently unveiling POP figures of Mike Tyson, Julio Cesar Chavez and Ryan Garcia, it's de la Hoya's turn to be popified.
Nicknamed the "Golden Boy", Oscar de la Hoya has an incredible track record: gold medalist at the 1992 Olympic Games, a dozen world champion titles in various categories, he was also elected boxer of the year in 1995 and has no less than 39 victories (including 30 by KO) against only 6 defeats!
Boxing fans will be able to relive some of the greatest matches, starting with the one in 1996 when De la Hoya faced Chavez. But maybe Funko has other surprises in store for us and we'll have the chance to see De la Hoya and Mayweather face to face again one day or even a reminder of his last fight against Manny Pacquiao?
Franchises related to this news 💖
POP related to this news 🧙‍♂️