Announcement Coming Soon
Published on 30 September 2023 by Denis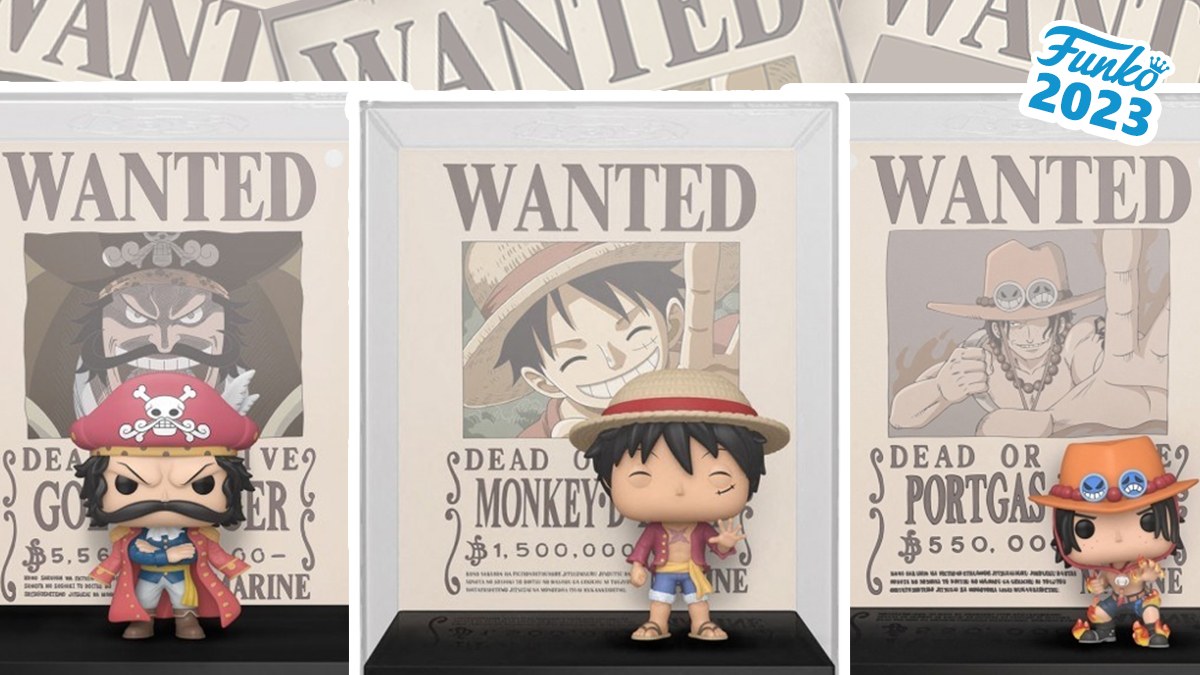 One Piece: fall for the "Wanted" posters of Luffy, Portgas D. Ace and Gol D. Roger in Funko POP
Funko knows how to talk to fans, especially One Piece fans. Funko continues to innovate, taking advantage of every major event to unveil new types of POP dedicated to the anime's characters.
After unveiling a set dedicated to the ships (the Going Merry, Thousand Sunny and the Polar Tang), Funko is now offering POPs with posters featuring the One Piece pirates "Wanted".
Each One Piece POP Poster comes with a POP figurine of the character, posing in front of a gray poster that looks like it was pinned to one of the walls or posts in One Piece. So far, Funko has unveiled three figures:
First, the POP Poster of Luffy (of course!) in a POP that was recently unveiled at the latest NYCC convention. It features a photo of Monkey D. Luffy wearing his straw hat. The poster shows the bounty, even though it's "only" 1,500,000,000 Berry!
Funko also offers a poster of Portgas D. Ace, Luffy's spiritual brother and son of King of the Pirates Gol D. Roger. Ace's wanted poster promises a bounty of 550,000,000 Berry.
Finally, the last One Piece POP Poster (for the time being) features the search poster of Gol D. Roger, Lord of the Pirates and former owner of One Piece. The premium for Gol D. Roger is 5,564,800,000 Berry, the highest bounty in history!
Note: on the figurine side, Funko has taken over the postures of the characters as displayed on the Navy's research posters, making these POP figures quite different from the previous ones.
Franchises related to this news 💖
🗯 News, deals, tips, coming soon,... Don't miss anything and join the community of Funko POP! fans