Announcement Coming Soon
Published on 23 November 2021 by Lola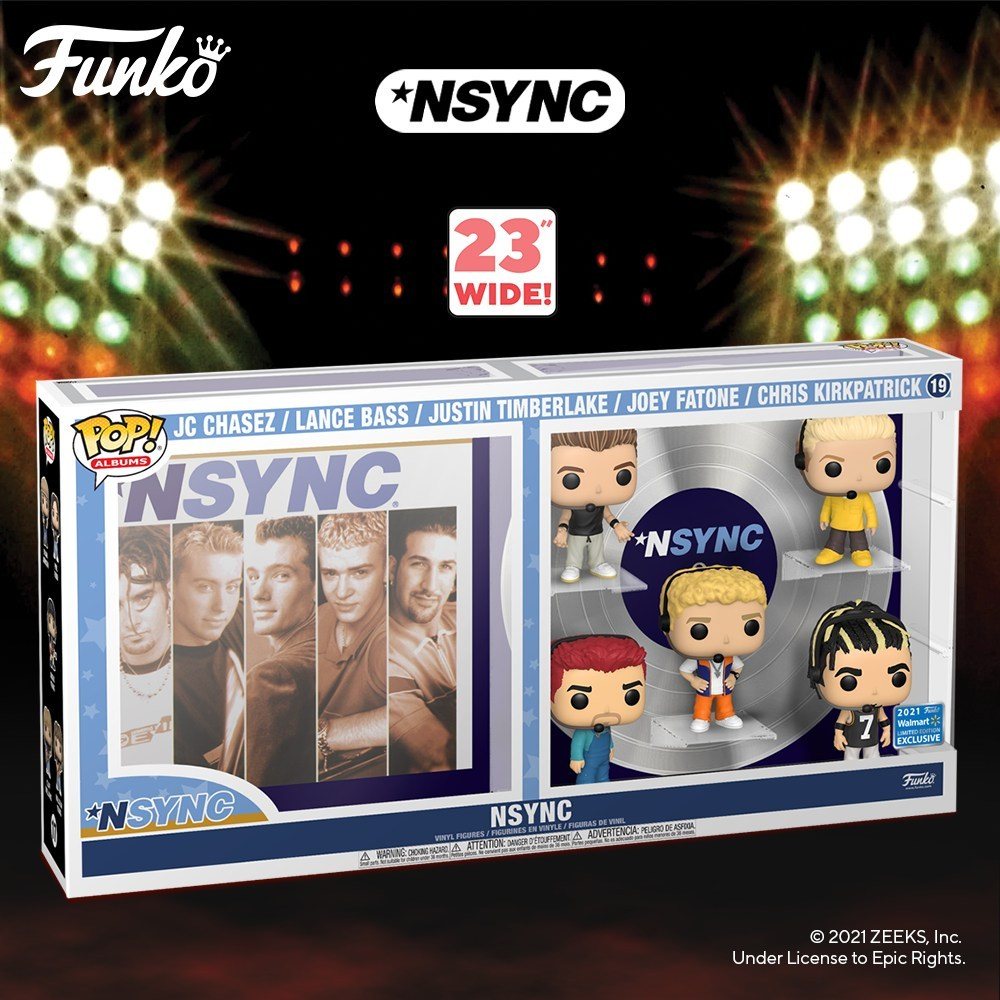 NSYNC POP Albums Deluxe
The boy band NSYNC, star of the 90's-2000's, is coming with a 23'' (58cm) Deluxe POP Albums with the POP of their very first album (eponymous) released in 1997 and on the cover of which appear the photos of the 5 members of the band.
On this POP (which accumulates at the same time a POP Albums and an exceptional multipack!), we find the members of the boy band in their stage clothes. Indeed the POP of Lance Bass, JC Chasez, Joey Fatone, Chris Kirkpatrick and Justin Timberlake are presented on small pedestals in front of the disc with the name of the album "*NSYNC". The 5 young men are dressed in street wear and have all their microphones well hung so as not to lose them while repeating their hectic choreographies!
As for the album cover, it is also perfectly faithful to *NSYNC with the black and white photos of the 5 members of the group. This POP is therefore perfect for the nostalgic of the 90's and the Boys Band madness, reminding us how these bands had a dazzling success all over the world. For the fans of the first hour, it is also a good way to reunite again the group which had separated with the departure of Justin Timberlake for his solo career...
Franchises related to this news 💖