Announcement Coming Soon Event
Published on 06 September 2021 by Seb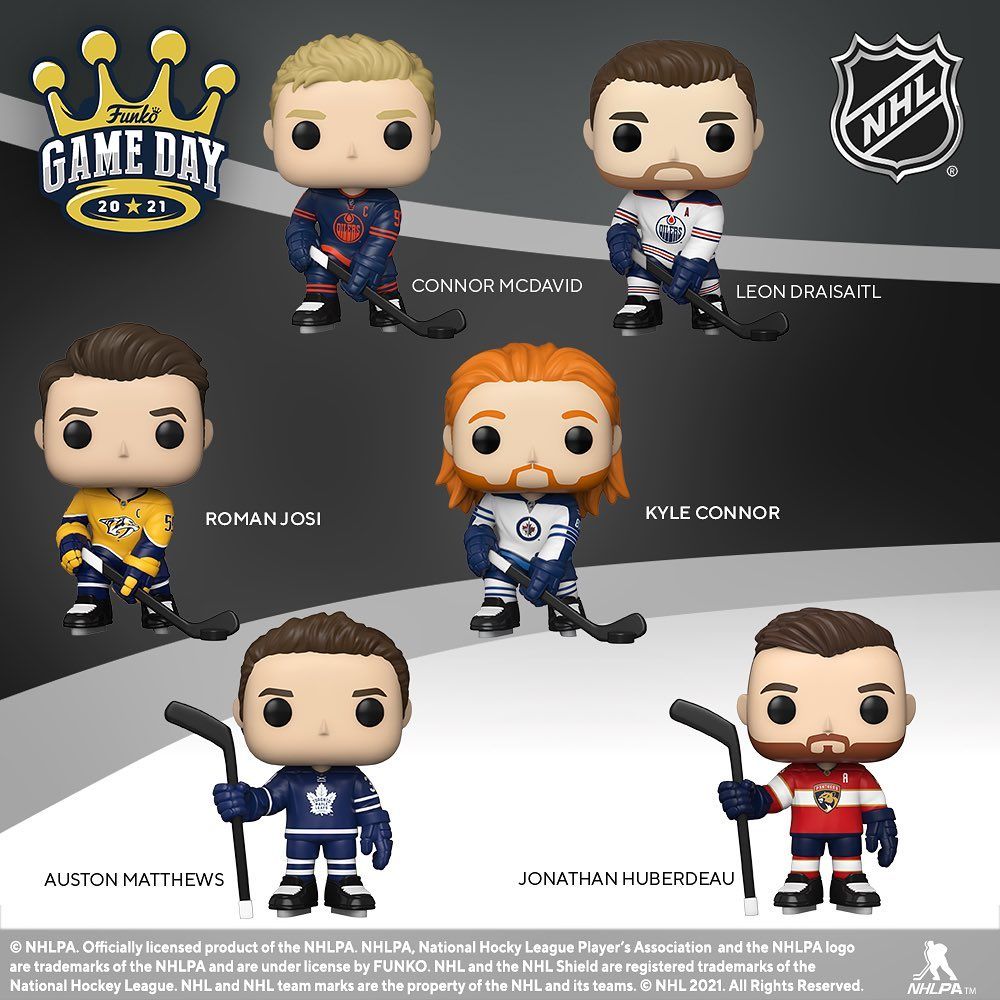 NHL (and NHL Legends) POP Tsunami
Funko couldn't celebrate Funko Game Day without dedicating some ice hockey players, and it's done since as the season starts again, Funko has unveiled no less than 14 POP figures of NHL players!
With the arrival of the Seattle Kraken, the NHL now has 32 teams in its championship, from the USA and Canada. It's one of the oldest professional league (created in 1917) and one of the most followed in the world with each year still so much suspense before knowing which team will win the Stanley Cup...
The NHL POP collection is already well stocked but Funko doesn't seem to want to stop. On the contrary, here are new figures of professional players and even 4 POP of NHL Legends!
The players to be popified are : Guy LaFleur (who has the honor of a Chase POP as well), Kyle Connor, Mitchell Marner, Auston Matthews, Connor McDavid, Leon Draisaitl, Jonathan Huberdeau, Roman Josi and Wayne Gretzky with a Supersized POP.
Finally, on the legends side, fans will be able to collect POPs from Bobby Clarke (Flyers) and Terry Sawchuk (Red Wings), Jean Beliveau (Canadiens) and Wayne Gretzky (LA Kings).
Franchises related to this news 💖
POP related to this news 🧙‍♂️