Announcement Coming Soon
Published on 19 April 2023 by Denis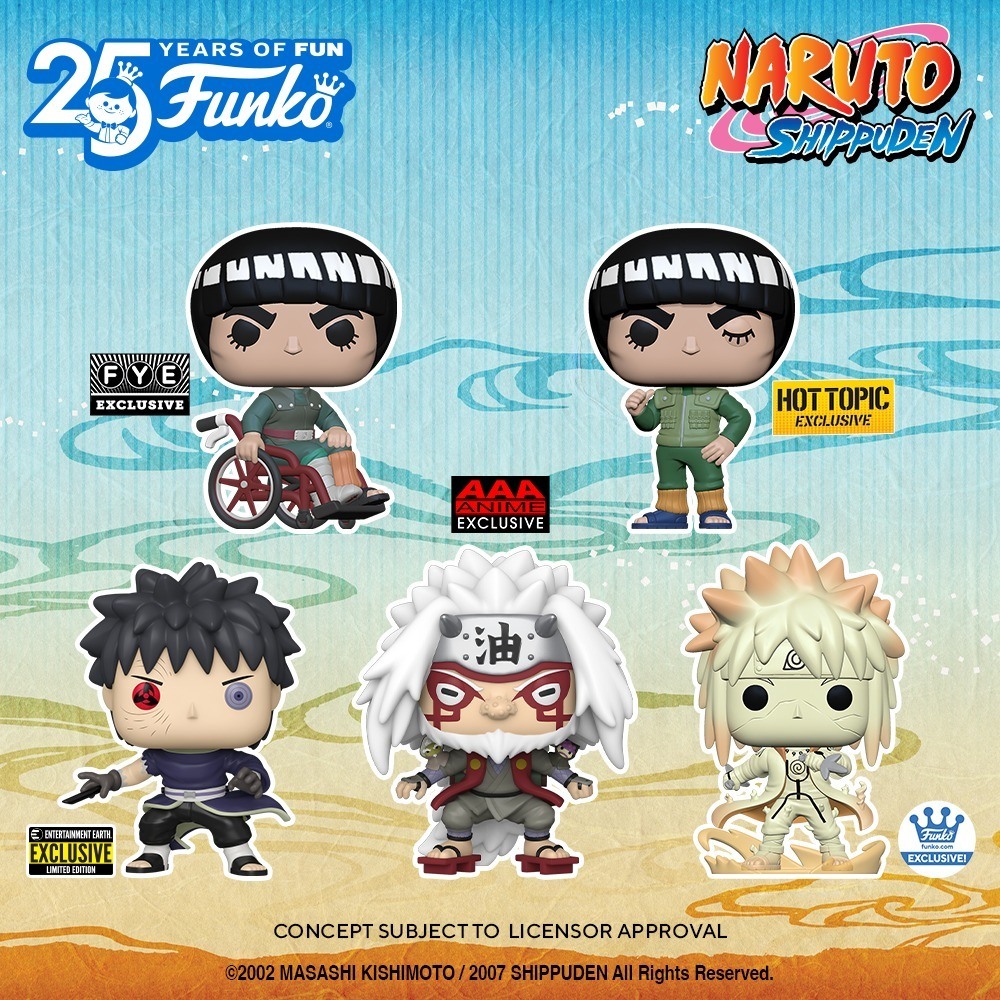 New wave of POP 2023 for Naruto
Good news for Naruto fans as Funko has just unveiled a new wave of POP figures from the anime. In total, there are no less than 8 new figurines that have been added to the (already well-stocked) collection of Naruto Shippuden POP!
Among the announcements we discover the POP of Jiraiya (Sage Mode). This legendary ninja is the mentor of several key characters in the series, including Naruto Uzumaki. Known for his expertise in espionage, intelligence and hand-to-hand combat techniques, he is also a jovial and mischievous personality who shows total dedication to his students.
Funko then offers a POP of Killer Bee, declined in classic and Chase version. As a Jinchuriki, Killer Bee is able to control and release Hachibi's power, giving him incredible strength and stamina. He is also a talented rapper and often uses rap to communicate with others and express his feelings. Killer Bee is also known for his eccentric and cheerful personality. He is often seen dancing, singing, and cracking jokes even during the most serious moments. In that sense, this new Killer Bee POP is particularly true to the character.
Third character to get a new POP: Tsunade with the Creation Rebirth POP. Tsunade is a character of the anime series and the Japanese manga Naruto. She is known as the "Princess of Slugs" and is considered one of the legendary Sannin, along with Jiraiya and Orochimaru.
Fourth character: Obito Uchiha, one of the most complex characters of the series and member of the Uchiha clan. This is the very first POP of this central character if we don't count the Tobi figure (his masked identity).
Another announcement with this time a character who already had three figurines of him: Minato Namikaze. For the occasion, Funko unveiled the character with the representation of Nine Tail Chakra Mode!
Finally, two POPs of Might Guy close this wave of announcements, the first where the ninja is represented in his wheelchair, the second where he winks.
Franchises related to this news 💖
POP related to this news 🧙‍♂️
🗯 News, deals, tips, coming soon,... Don't miss anything and join the community of Funko POP! fans