Announcement Coming Soon
Published on 23 September 2022 by Seb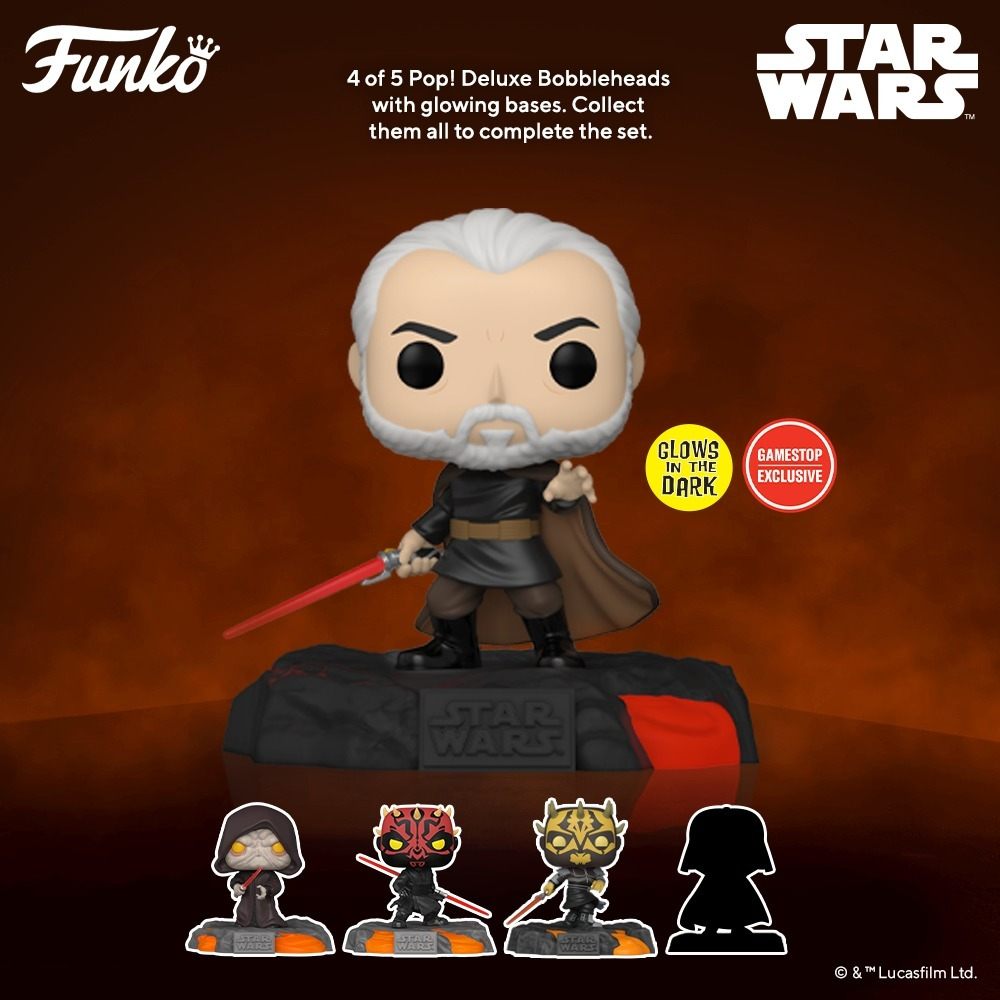 New POP Star Wars Red Saber Series with Count Dooku aka Darth Tyranus
This is one of the hottest Star Wars Assemblies of the moment, the set named "Red Saber Series Volume 1" and features the fiercest Sith in the Galaxy and reunites them on a rock and lava bank... There will be a total of 5 POPs that will be assembled for this set.
So it's Count Dooku's turn, aka Darth Tyranus, to take his place alongside Darth Maul and Darth Sidious and Emperor Palpatine. Unlike the others, Count Dooku was previously a Jedi and has been corrupted by the Dark Side of the Force... Charismatic, dangerous and cold, Darth Tyranus has everything to be one of the great "villains" of Star Wars.
It is naturally as "Darth Tyranus" that Funko has represented the character. Dressed in his black suit and his long cape, he holds his red lightsaber firmly in his hand. His face is perfectly faithful to the character interpreted by Christopher Lee, with his white hair and his perfectly trimmed beard.
Note: like all the other POPs in this set, this is a Glow in the Dark version featuring the lava on the rock that Funko offers!
Franchises related to this news 💖
POP related to this news 🧙‍♂️