Announcement Coming Soon
Published on 21 August 2022 by Denis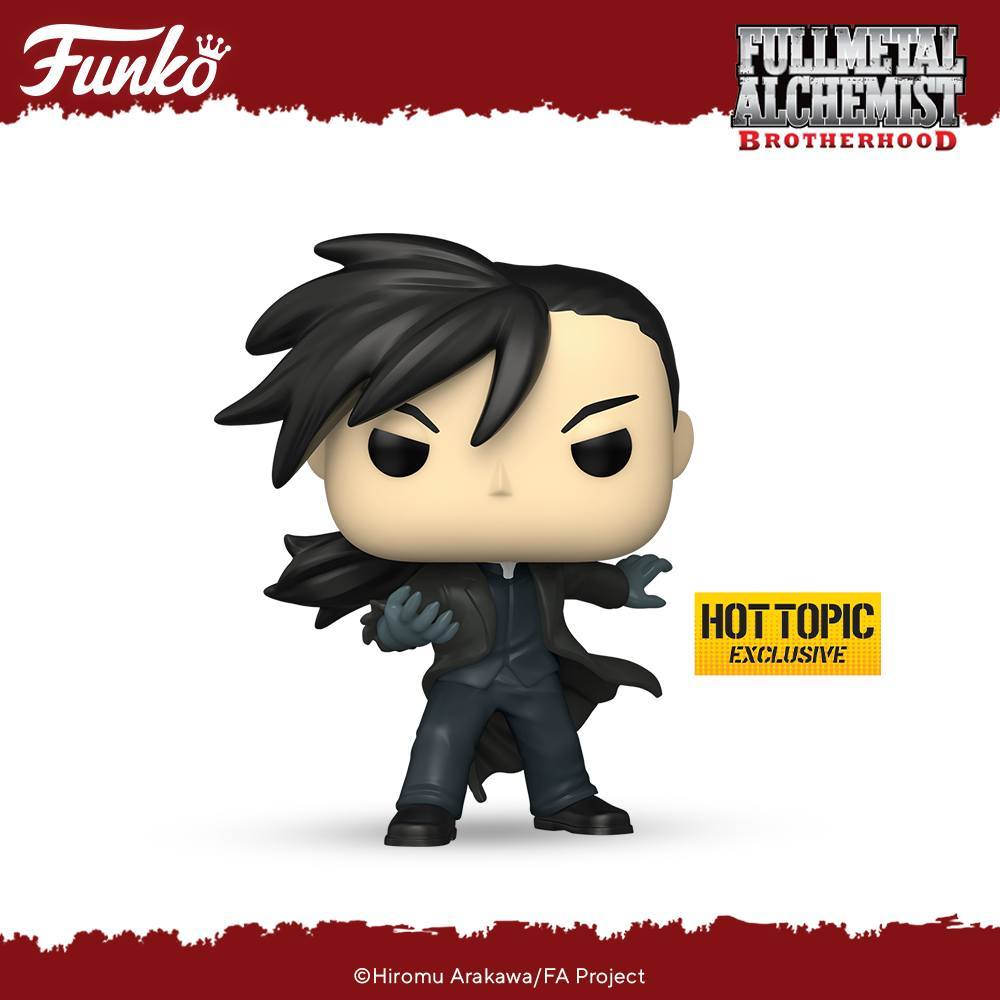 New POP of a Homunculus from Fullmetal Alchemist Brotherhood
Funko has just unveiled the sixth POP from the Fullmetal Alchemist: Brotherhood set and it's one of the greediest and most selfish homunculus! Did you guess? And yes, this is the FullMetal Alchemist Brotherhood Funko POP from Greed.
FMBA is the animated series adapted from the manga and is more faithful to the work of Hiromu Arakawa than the first series. The story follows Edward and Alphonse Elric in the land of Amestris where Alchemy is a universal science and where the two brothers have the mission to find the legendary Philosopher's Stone in order to bring their parents back to life... But to do so, they will have to face the Homunculi, these seven characters named after the seven deadly sins.
The first Homunculus in the FMAB POP (there is also a Lust POP in the FMA set) is Greed. The influential character leading a small army of soldiers and whose greed is not only in his name is one of the most powerful opponents the Elrich brothers will face.
Where Greed particularly stands out from the other homunculi is that his thirst for power even pushes him to turn away from his loyalty to Father...
Greed's POP is particularly true to the character with his all-black carbon suit and his dark, evil look. Funko also did a great job with the Homunculus' atypical hairstyle.
After unveiling the first POPs of FMAB, it is with pleasure that fans discover that Funko is (maybe) tackling the Homunculi starting with Greed. We hope that the other six will follow and that the Fullmetal Alchemist POP set will get even bigger!
Franchises related to this news 💖
🗯 News, deals, tips, coming soon,... Don't miss anything and join the community of Funko POP! fans