Announcement Coming Soon
Published on 12 November 2021 by Seb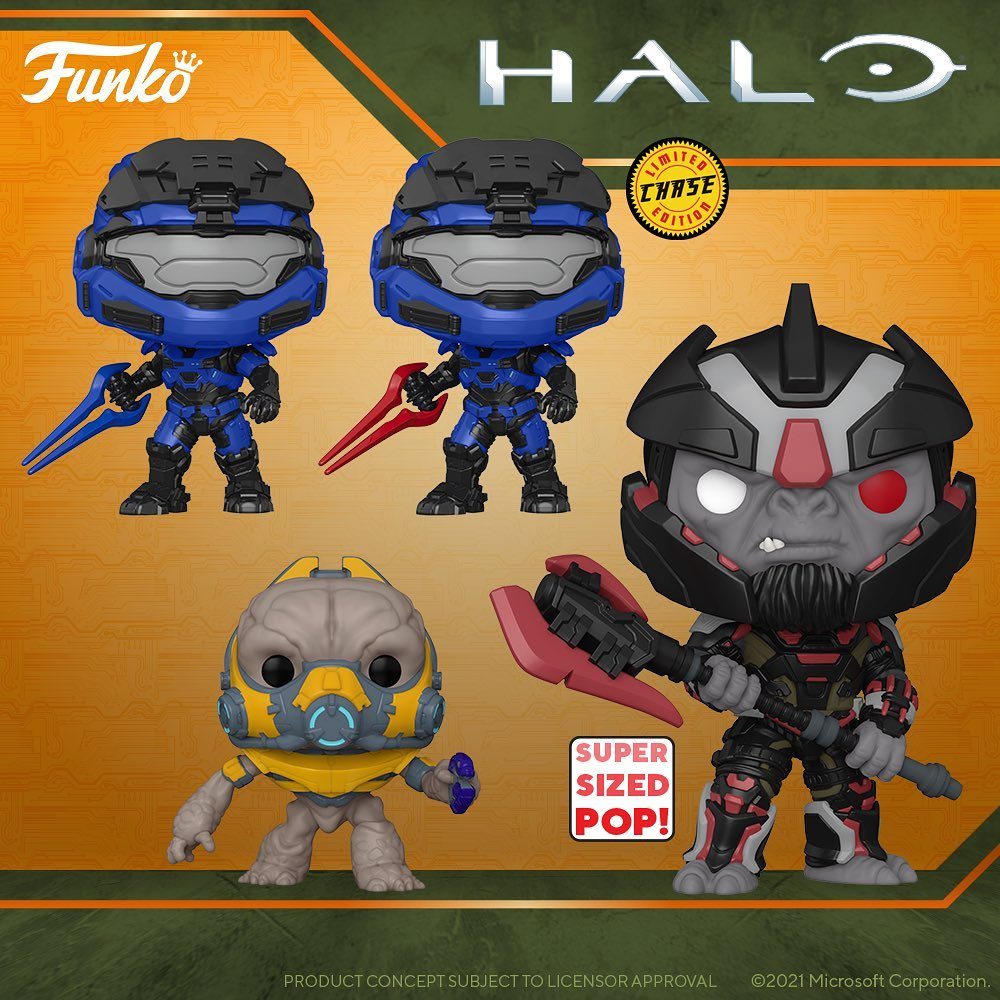 New Halo Inifinte Funko POP
Funko is anticipating the release of Halo Infinite by a few days by unveiling a wave of 6 new POP figures based on characters from the game. Master Chief is back for a new adventure and fans of the license are already looking forward to the search for the artificial intelligence Cortana, who disappeared after the events of Halo 5: Guardians.
Among the POPs unveiled by Funko is the POP of Spartan Mark V with his blue energy sword, also available in a Chase version with the red sword. There is also the Gruntconscript POP, a Supersized 6" Escharum with his axe or the Spartan Mark VII figure with the BR75 Battle Rifle and finally the Spartan Grenadier.
With these 6 new Halo POPs, this makes the video game one of the most represented in Funko POP! bringing the total collection to 32 figures now. Perfect for gamers who spend long hours on the game!
Franchises related to this news 💖
POP related to this news 🧙‍♂️