Announcement Coming Soon
Published on 08 May 2023 by Lola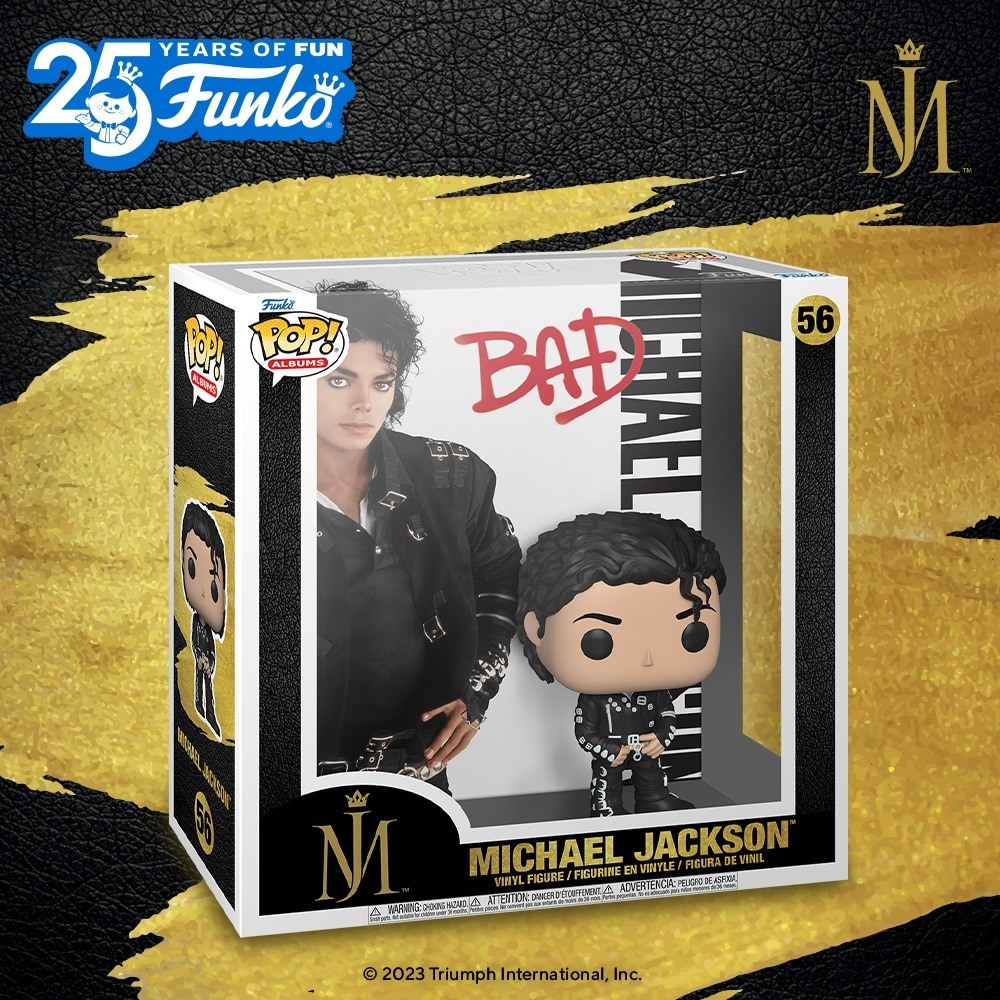 Michael Jackson fans will love this Funko ad
This is a real bombshell for Michael Jackson fans. While the last POP in the effigy of the superstar went back to 2015 (and it is almost impossible to get one of his POPs at a reasonable price...), Funko has just announced some news for the king of POP by unveiling two exceptional figurines.
First announcement: a POP of Michael Jackson in his "Smooth Criminal" outfit: an all-white tuxedo where the singer is represented doing the dance step with his feet spread and his head down as if he was on the inclined plane defying gravity!
Released in 1988, "Smooth Criminal" is an iconic Michael Jackson song known for its incredibly catchy electric guitar riff and lyrics about a mysterious gangster named "Smooth Criminal". It also became a big hit because of the music video where Michael Jackson performs the choreography called "lean" on the 45 degree incline.
So the POP of Michael Jackson performing the choreography of Smooth Criminal is just perfect for fans. Between the choreography and the stage outfit (as seen in the clip) of an angelic white, the choice is perfect for the fans of the king of pop...
Second announcement for Michael Jackson, the very first POP album of the artist. If Funko launches on this series, there will be plenty of material! For the first POP Albums of Michael Jackson, Funko has set its sights on Bad.
The seventh studio album of Michael Jackson, Bad was released in 1987 and was a huge success with incredible tracks like "Bad", "The Way You Make Me Feel" or "Smooth Criminal" from which the previous figure is taken.
For this POP, we find the figure of Michael Jackson in a leather outfit, proudly posing in front of the album cover. All the details on the POP are exceptional: from the singer's curls to the piercing look, including the posture (hands on the belt) and all the little accessories that adorn his outfit.
Franchises related to this news 💖
🗯 News, deals, tips, coming soon,... Don't miss anything and join the community of Funko POP! fans