Announcement Coming Soon
Published on 22 October 2021 by Denis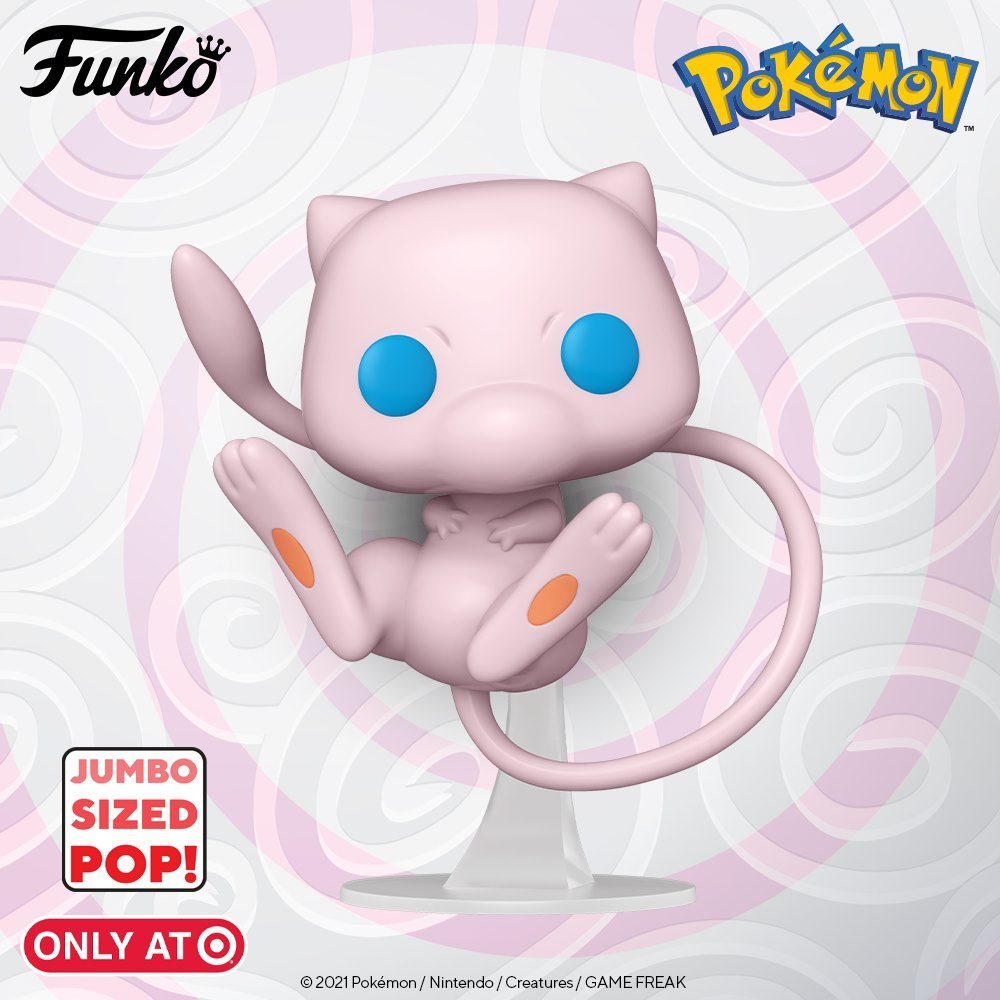 Mew comes in a Supersized POP version
Do you hunt Pokémon in your spare time? Then here's a new one to catch, and not just any one, since Funko has just unveiled a 25cm Supersized POP of Mew. If Mew is so popular, it's because he is the 151st pokémon out of 150, integrated by the developers without the knowledge of the creator Ken Sugimori, making him a secret character...
This new POP of Mew is the exact copy (but Supersized) of the original Funko POP #643. We discover Mew, a pokémon with a strange look between kitten and pink rodent. His rather skeletal body and his hypnotic blue eyes perfectly match his pokemon type: Psy.
Another anecdote that makes Mew one of the most sought-after Pokemon: it was conceived from the DNA of all other Pokemon, making it the ancestor of all Pokemon!
So Pokemon fans will be happy to receive the news of this Supersized POP. Funko seems to be following the same strategy of announcing POP Polemeon, where the vinyl brand is releasing POPs in different versions (flocked, metallic and supersized).
If you collect Mew in this size, you will most likely have to accompany him with other 10" Pokemon Supersized POPs such as Pikachu, Bulbasaur, Mewtwo, Vulpix or even Charizard.
Franchises related to this news 💖
POP related to this news 🧙‍♂️