Announcement Coming Soon
Published on 18 December 2021 by Denis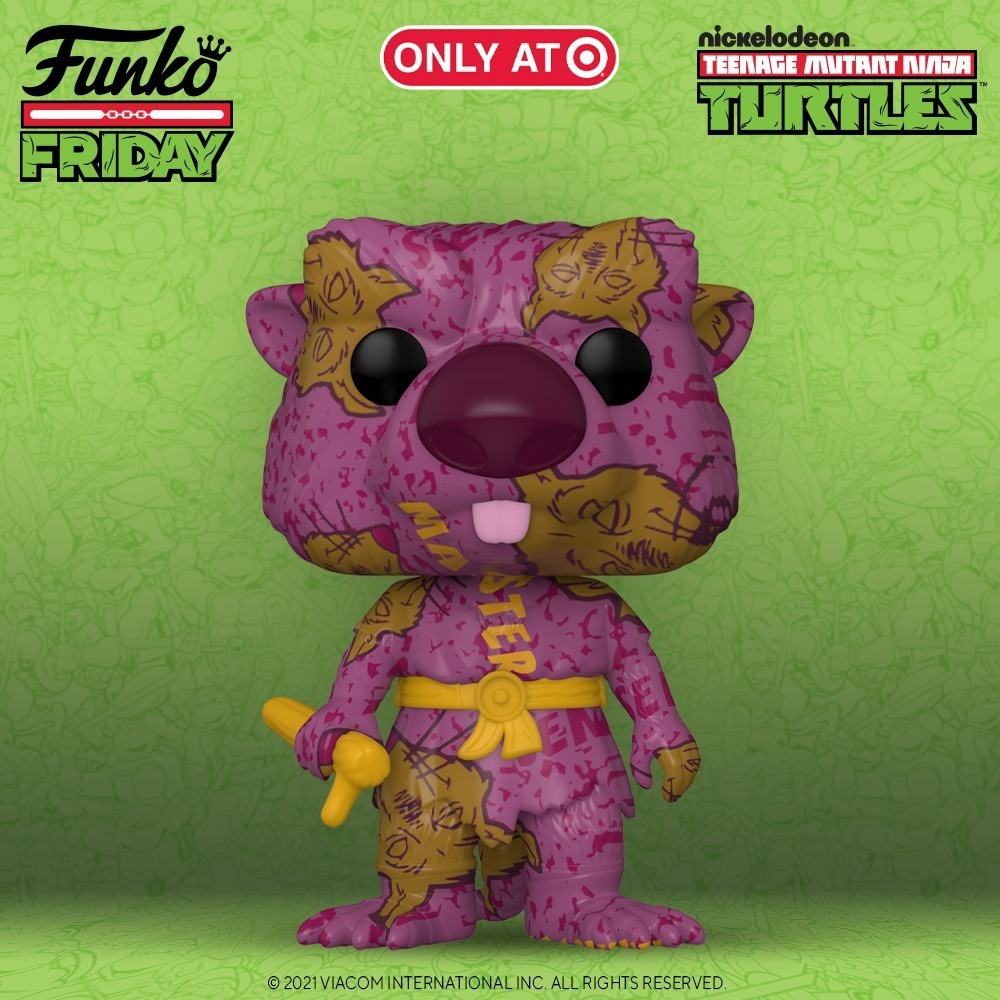 Master Splinter joins Teenage Mutant Ninja Turtles in Art Series
We thought the Ninja Turtles POP Art Series set was complete since the release of the 4 mutant turtles, but Funko reserved a nice surprise for the fans with the Splinter master POP in the same style!
So it's with pleasure that we discover this new POP of Splinter (by the way, did you know that there are only 3 POP figures of Splinter? Including this one!), with the same graphic chart except that Splinter is completely purple on this POP. As for the details and patterns, the word "Cowabunga" has been replaced by "Master" and the repeated pattern is Splinter's head.
Finally, as for Leonardo, Raphael, Michelangelo and Donatello, Splinter holds in his hand his favorite weapon: the stick that serves as a weapon as well as a cane.
This announcement is accompanied by a video where Funko's designers explain how the figures are designed, especially the Ninja Turtles POP Art Series:
Franchises related to this news 💖
POP related to this news 🧙‍♂️