Announcement Coming Soon Event
Published on 22 February 2022 by Ugo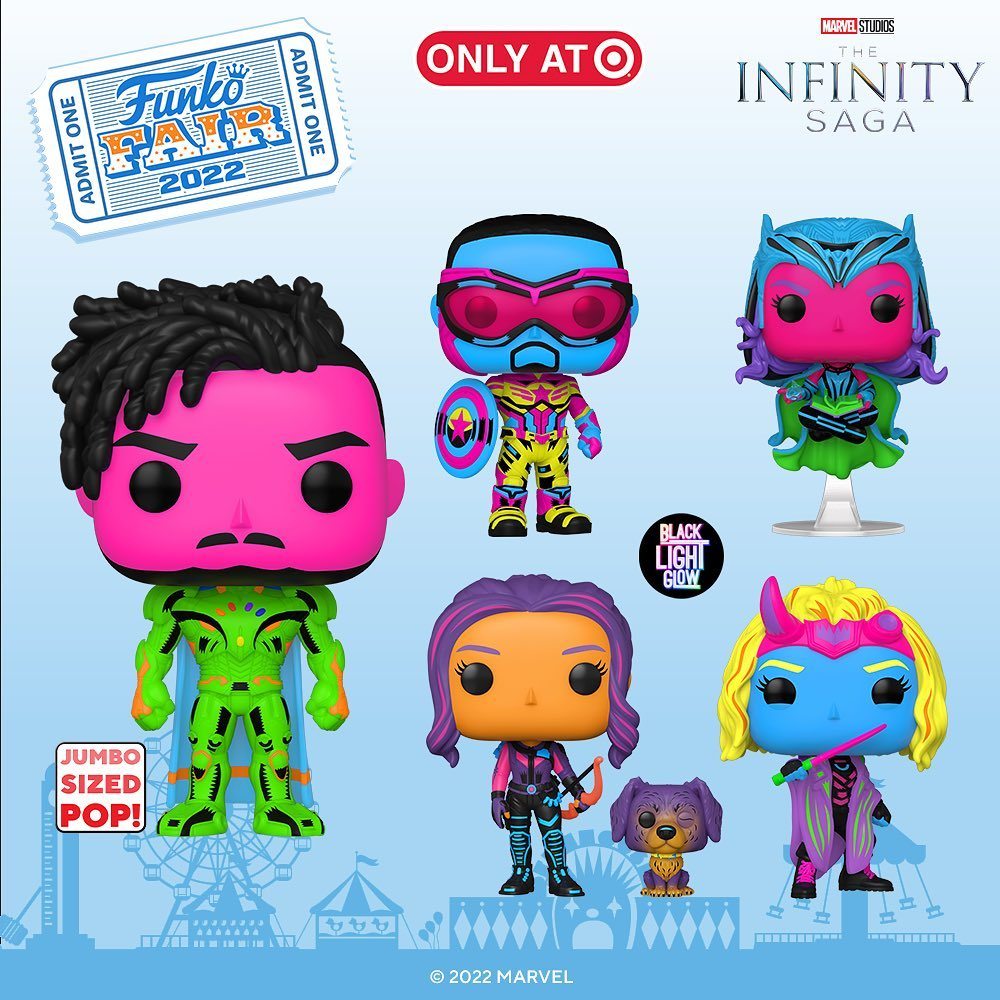 Marvel mini-series heroes in black light POP
The Funko Fair 2022 continues and the announcements are coming. Funko remains in the Marvel universe and has declined many superheroes and characters in POP "Black Light", that is to say figures that react to black light. For the occasion, Funko has looked at different movies and series, making a tour of some of the characters that have become central in the Marvel universe.
Overview of the characters and series derived from Marvel and declined in POP Blacklight :
Sam Wilson aka Captain America from Falcon and the Winter Soldier;
Scarlet Witch in WandaVision;
Kate Bishop with the dog Lucky discovered in the series Hawkeye ;
Sylvie Lushton seen in the mini-series Loki;
Infinity Killmonger (in standard size and in Supersized version) discovered in What If... ?
All 6 POPs exist in classic versions, but Blacklight POP fans will be able to enjoy making their figures shine with this wave of new Marvel POPs.
Franchises related to this news 💖
POP related to this news 🧙‍♂️