Announcement Coming Soon
Published on 02 February 2022 by Seb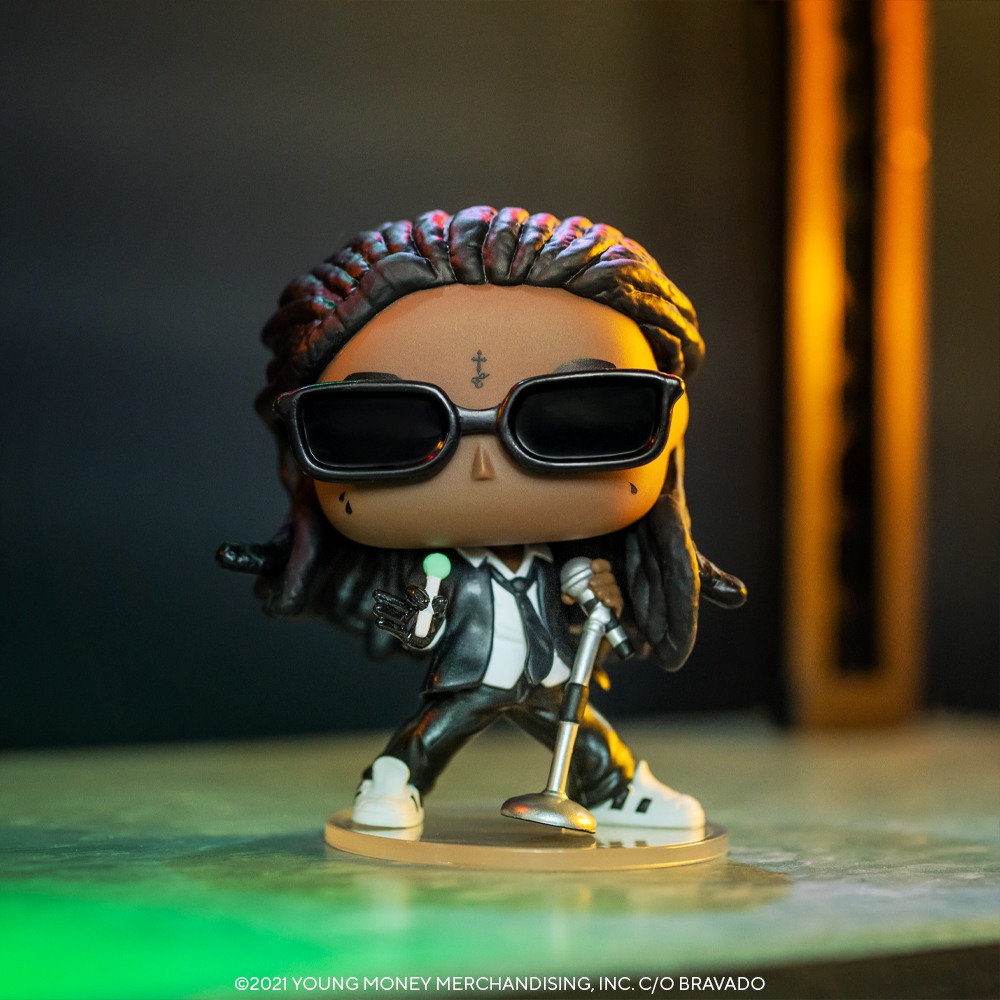 Lil Wayne well suited for this new POP
New POP for the rapper Lil Wayne, straight from his clip Lollipop with a Lil Wayne dressed in costume for the occasion. The track, released in 2008 has broken records by selling more than 9 million copies in the United States alone!
After a first POP of Lil Wayne released in 2020, then a POP Albums of the album Tha Cater III, Funko unveils a third POP with the effigy of the rapper. This POP is also extracted from Tha Carter III, but this time it is not a POP Albums.
We discover on this POP of Lil Wayne a perfect nod to his hit Lollipop. Everything is there, it is the unleashed Lil Wayne of the clip: suit tie disheveled, white shirt, sunglasses, a single leather glove, etc. His posture is taken from the moment he's on stage as he rocks the microphone on foot. Of course, Funko did not omit the small detail that makes the difference on this POP: the lollipop that Lil Wayne holds in his right hand. Only small disappointment: the POP figures don't have teeth, so we won't have the opportunity to see the rapper's silver teeth...
Franchises related to this news 💖
POP related to this news 🧙‍♂️