Announcement Coming Soon
Published on 29 November 2021 by William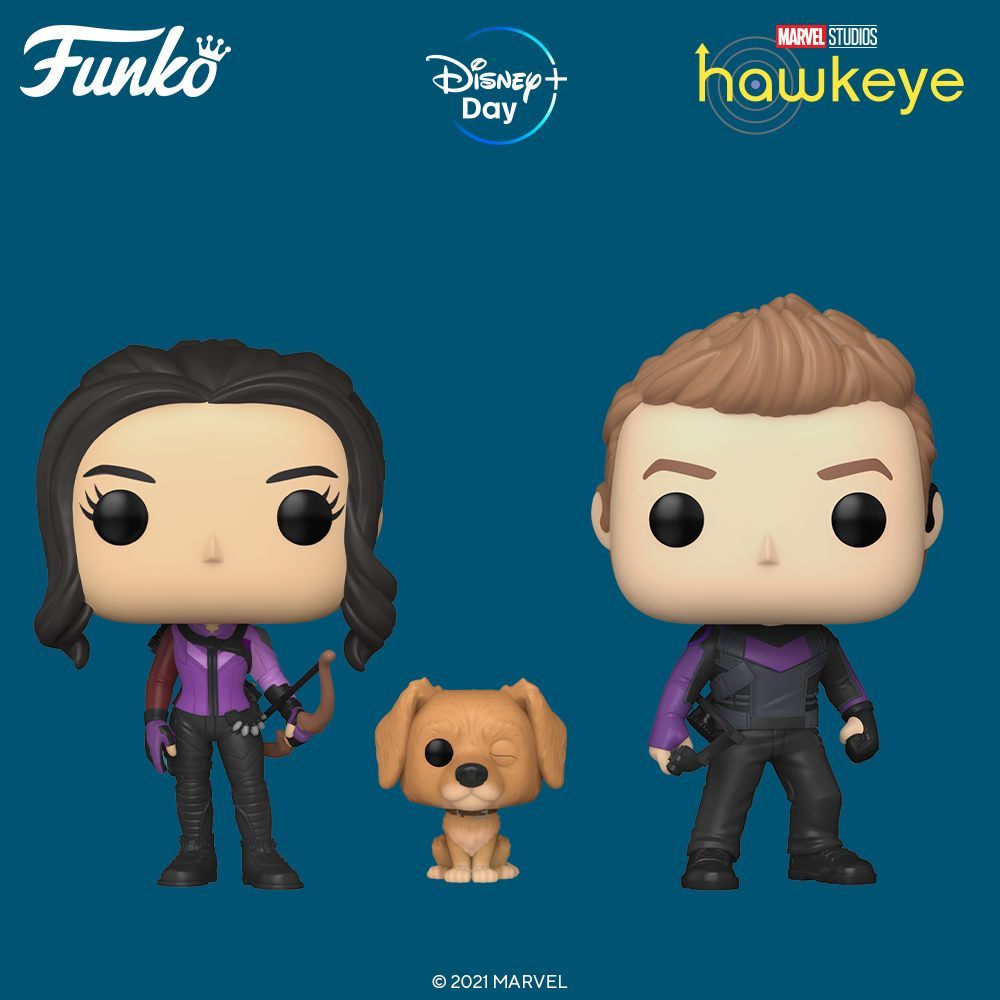 Kate Bishop is the second Hawkeye POP
Hawkeye is the new Marvel series airing on Disney+? It follows the adventures of Clint Barton aka Hawkeye, one of the Avengers, as he puts away his bow and arrow to focus on his family life. Nevertheless, caught up with his past, Clint will have to put on his superhero costume again and will perhaps pass the torch to a young woman: Kate Bishop. And wouldn't it be Kate Bishop who plays the lead role in the Hawkeye series?
Kate Bishop was born into a wealthy family but discovers that her father's business is not so clean. She loses her mother as a child, and decides to turn to crime fighting after her role model, none other than Clint Barton. She also dreams of becoming a superhero even though she has no powers... Her training and discipline make her an outstanding fighter, whether in archery or martial arts!
Embodied by the actress (and singer) Hailee Steinfeld, the Funko POP of Kate Bishop is the image of the character as we discover it in the first episodes of the series. Kate is dressed in her black and purple outfit and holds (obviously) her bow in her hand.
The icing on the cake, the POP figure of Kate Bishop is accompanied by the small POP of Lucky, the retriever saved by Clint and whose addiction to pizza is now known! Here again, the POP is very faithful since the little animal has only one eye thanks to which we can still guess his mischievous look.
Note: Funko had taken the (good) habit of unveiling new POPs of the characters from the Marvel series at each episode release. It was the case for Loki, for Wandavision but also for Falcon and the Winter Soldier. So let's hope to see new POPs for Hawkeye very soon!
Franchises related to this news 💖