Announcement Coming Soon
Published on 04 February 2022 by Seb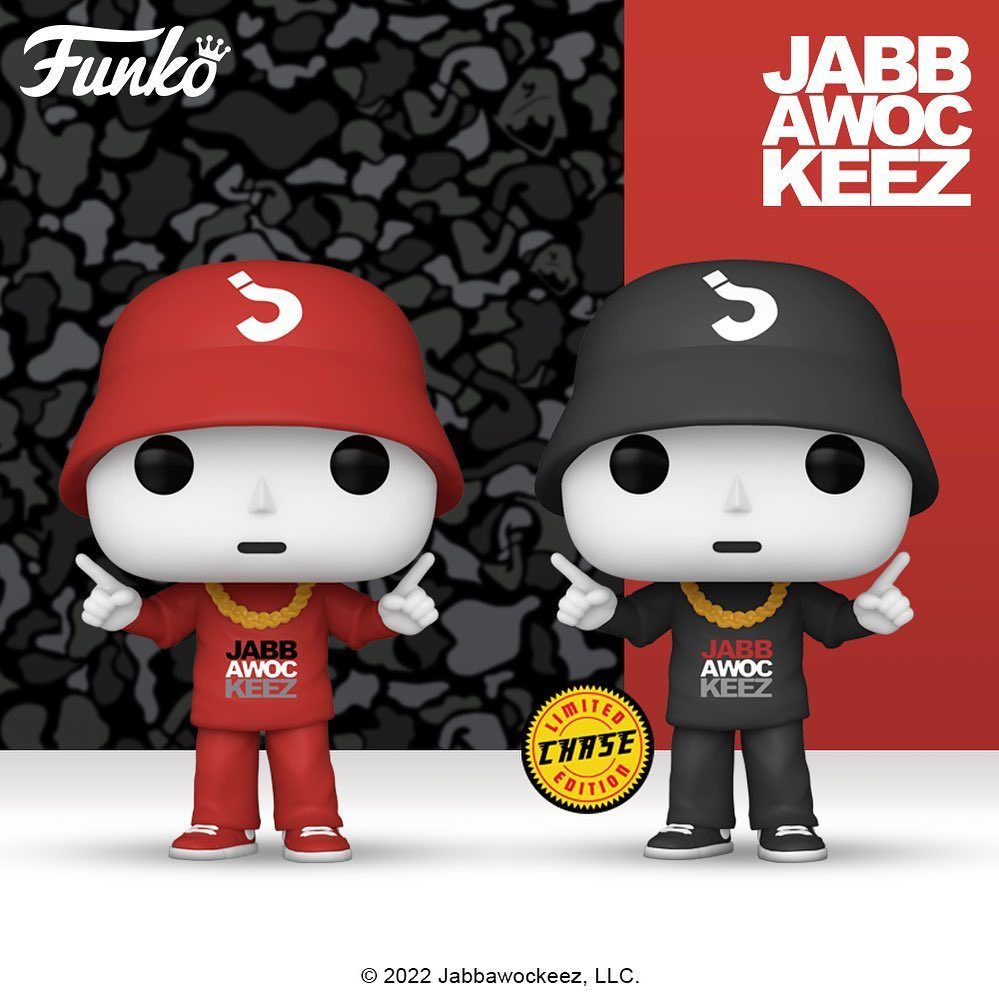 Jabbawockeez arrives in POP in two versions
The hip-hop group, winner of the very first season of "America's Best Dance Crew" in 2008, comes to POP in two versions: the original and the Chase! Joe Larot, Kevin Brewer and Phil Tayag formed the trio that imposed its style: precise dances, perfect synchronization, sublimated mime art and enigmatic outfits...
Funko makes a perfect nod to the group JabbaWockeeZ with this POP which we can not tell which member of the troop it represents. Indeed, the POP takes the "anonymous" character wearing the Jabbawockeez mask. Also, we discover a POP with a masked face, wearing an entirely red outfit from head to toe: red bob, red sweater with the name of the group on it, red pants and red sneakers. No detail is missing, from the gold chain around the neck, to the name "Jabbawockeez" written on three lines and of course the question mark on the bob.
The Chase version is identical, this time with an all-black outfit. As with the original version, the JabbaWockeeZ dancer is shown with his index fingers raised, his face hidden behind the mask. Good luck getting the JabbaWockeeZ POP Chase (one in six chances)!
Franchises related to this news 💖